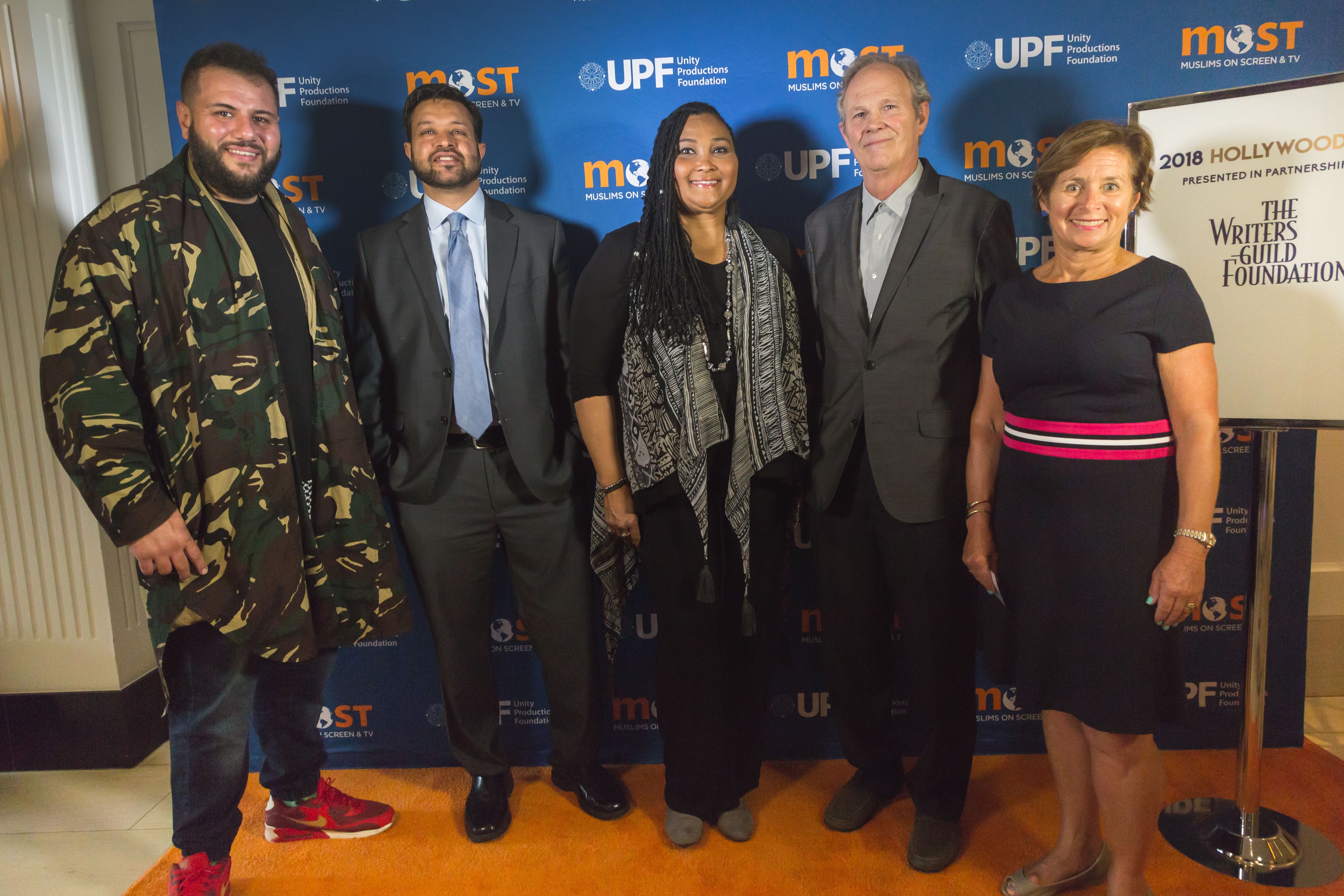 Hollywood Iftar 2018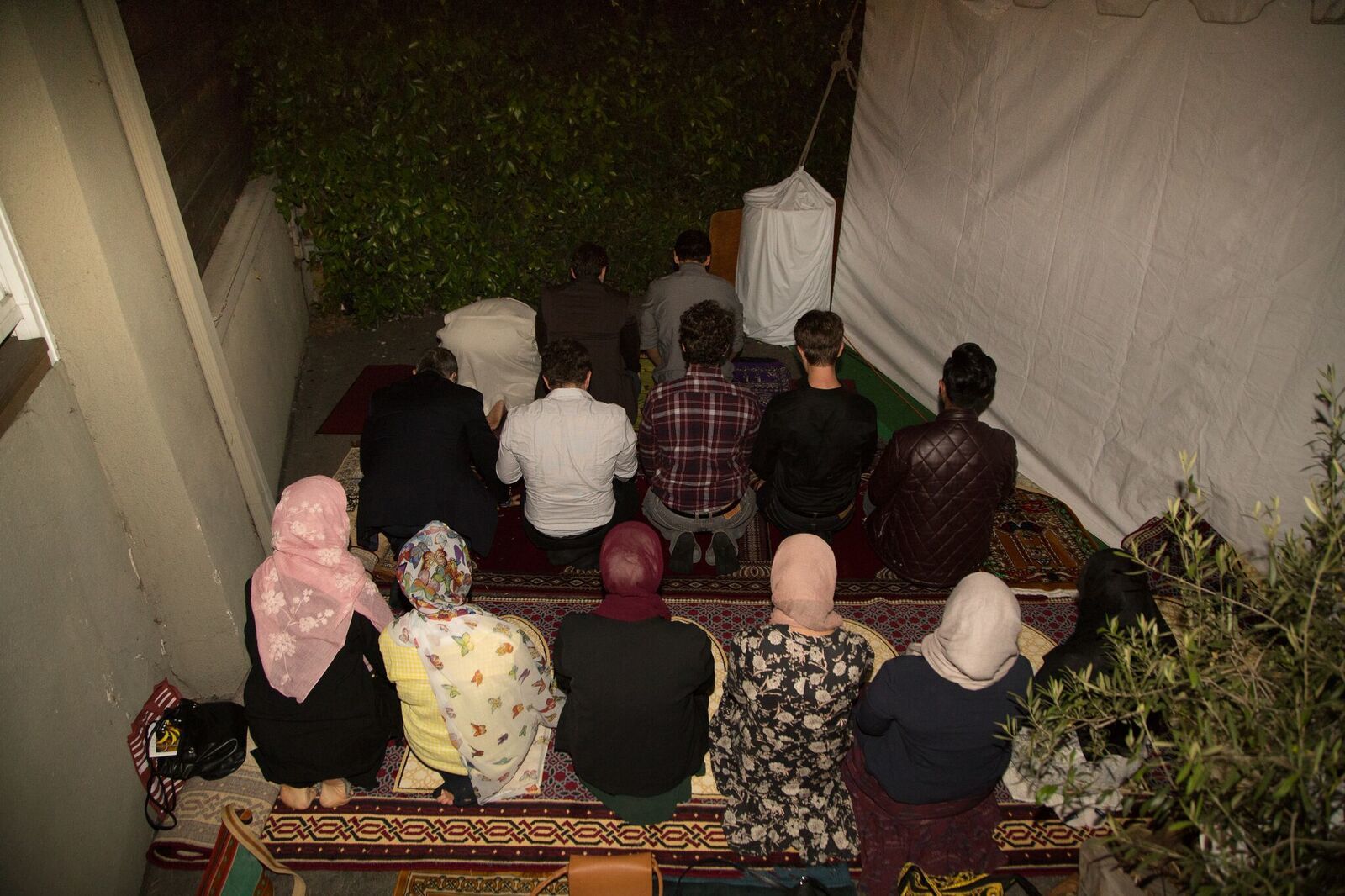 Hollywood Iftar 2017
Writers Guild of America Foundation – October 13, 2016
MOST and the Writers Guild Foundation co-hosted a lively panel discussion on how well-informed storytelling can promote understanding. Panelist included Arab satirist Bassem Youssef, Egyptian film star Khaled Abol Naga, screenwriter Emily V. Gordon (The Big Sick) and former WGA president and Tyrant showrunner Chris Keyser.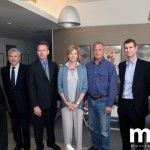 Writers Guild of America, East, New York, NY – April 2nd, 2012
This dynamic MOST partnership event with the Writer's Guild of America, East featured a panel moderated by NPR's Steve Inskeep, with "Black Hawk Down: A Story of Modern War" author Mark Bowden, Emmy Award winning journalist Catharine Crier, Brookings Institute Senior Fellow Peter Singer, and CBS News consultant Jere Van Dyk.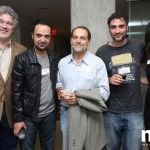 Writers Guild of America, East, New York, NY – October 7, 2011
The first MOST event in partnership with the Writer's Guild of America, East featured a panel with "Daily Show" writers Kevin Bleyer and Zhubin Parang, Glenn Eichler of "Colbert Report," and Kambiz Husseini and Saman Arababi from of "Parazit," an online Iranian satire.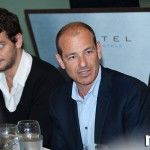 Beverly Hills, CA – April 28, 2011
MOST brought industry leaders together with Middle East experts for an intimate discussion on the Arab Spring. Khaled Abol Naga, renowned filmmaker and UNICEF Goodwill Ambassador shared exclusive footage from the first eighteen days of the revolution in Tahrir Square, while Shadi Hamid, Research Director for the Brookings Institution, Doha, answered questions about the impact and ramifications of the protests. Naga described from first-hand experience the dynamic youth organizers in Egypt, while Hamid's insight shed light on the key political players and the future of the Middle East.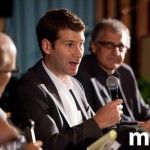 Raleigh Studios, Hollywood, CA – September 22, 2010
Western audiences have long been fascinated with films and TV about war. And combat video games continue to grow in market share. Yet interest in real war continues to decline. This panel discusses how the definition of warfare has changed, how technology in video games is being used in the military, what the gray areas of conflict may be and how stories written for TV, Film and Games impact audiences' perceptions of war.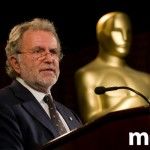 Board Room, USC School of Cinematic Arts, George Lucas Building – September 23, 2009
This private dialogue featured members of The Academy Of Motion Picture Arts and Sciences delegation that traveled to Iran in Spring, 2009. They were joined by other industry professionals, academics, and policy experts to discuss the state of Iranian film-making, the impact of US films in that market, Cultural Diplomacy through media, and how Iranians and Americans might become more familiar through storytelling.
Private room, Simon LA Restaurant in Hotel Sofietel – June 16, 2009
Bringing together some of the most innovative and upcoming talent in webisodes and videogames, this event served to discuss how the latest technology is impacting story and interaction with Global Audiences.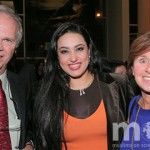 Paley Center, Los Angeles, CA – December 3, 2008
A panel including Executive Producer Walter Parkes, CEO of Pyramedia, Nashuwa Al Ruani, and Moby TV Founder Saad Mosheni, and moderated by Ambassador Cynthia Schneider explored how American Idol and the global reach of Hollywood is changing the world.
Writers Guild of America, West, Los Angeles, CA – October 23, 2008
This event featured Academy Award-Winning Writer / Director Stephan Gaghan and Writer / Director Jeffrey Nachmanoff. Both discussed the process of tackling the subjects of their films (Syriana, The Terrorist), how they researched the projects, and what issues arose while shooting these popular films.
Writers Guild of America, West, Los Angeles, CA – June 17, 2008
With Ambassador Cynthia Schneider, Executive Producer Howard Gordon, CEO of Participant Media Jim Berg, Gallup Senior Researcher Dahlia Mogahed, and Producer – Michael Wolfe, this panel presented results of a 6 year study of the World's Muslims, conducted by Gallup. They discussed how Hollywood impacts opinions, behaviors and perceptions of the US abroad.