MOST Perspectives is a series featuring conversations with people who hail from or work with the Muslim world and have interesting and relevant experience, stories, or points of view.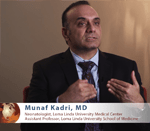 Munaf Kadri, MD a founding board member of UMMA Community Clinic, the first full-time charitable medical institution in the United Stated established by Muslims, talks about how his faith impacts his medical practice and everyday life.

Taraneh Salke, Founder and Executive Director of Family Health Alliance, tells stories from the front lines of battling maternal mortality in Afghanistan.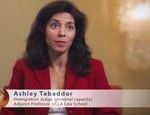 Judge Ashley Tabaddor is one of the youngest women appointed to the Federal bench as a US Immigration judge and has presided over one of the busiest courts in the nation since 2005. As an Iranian-American, Judge Tabaddor offers an unique perspective on U.S. immigration.
Muslim contributions to medicine are well documented as far back as the 8th century. But what have Muslims added to our health and well-being in current day?
Meet Dr. Munaf Kadri, a founding board members of UMMA Community Clinic. Located in a severely underserved area of South Los Angeles, UMMA provides everything from mammograms to vaccinations, giving care and diagnosis to the working poor.
UMMA is a Federally Qualified Health Care Center and a vital alternative to emergency-room care. With the current debate on healthcare in our nation, you won't want to miss these three insightful videos.
Munaf Kadri, MD practices medicine at Loma Linda University Medical Center and is an assistant professor in the division of neonatology at Loma Linda University. He has volunteered as a pediatrician at UMMA since 1997.