Munaf Kadri, MD is a founding board member of UMMA Community Clinic, the first full-time charitable medical institution in the United States established by Muslims. He talks about how his faith impacts his social awareness and profession.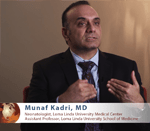 Moved by the 1992 L.A. riots, Dr. Kadri and a group of medical students from UCLA and Charles Drew University opened the first medical clinic ever established by Muslims in the USA. A second clinic and organic vegetable garden will be opening in April, this time on the grounds of Fremont High School. Dr. Kadri discusses how education and compassion can make a critical difference in adolescent lives, altering a community's future for the better.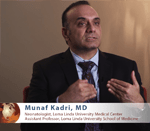 In 1963, the loss of President Kennedy's premature son, born five weeks early, shed national attention on neonatal care. Dr. Kadri reviews advancements in neonatology since then, and discusses the technical and ethical challenges of dealing with premature birth.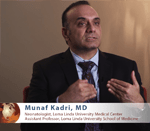 Dr. Kadri reflects on a long family tradition of "giving back," including his grandfather's support for poor villages in the years leading up to India's Independence. He connects his work today among the poorest Los Angeles communities to that legacy. He also discusses his several pilgrimages to Mecca, and how his sense of community derives from this experience.