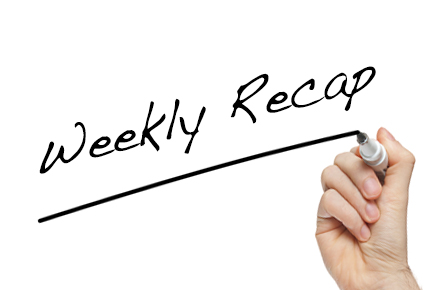 We here at Muslims on Screen and Television (MOST) have crafted an 'in case you missed it' #ICYMI list of this past week's most timely and relevant stories from across the web:
1) In Connecticut, Mosque Shooter Finds Forgiveness and Compassion From Muslim Community: Ted Hakey Jr. says he learned to be a "Muslim hater" on social media. Drunk and angry over the 2015 Paris attacks, the former U.S. marine took his misplaced rage out on a local mosque and fired 30 gunshots into the empty Ahmadiyya Baitul Aman Mosque near his Connecticut home. Luckily no one was hurt that night. After pleading guilty to intentional destruction of religious property, Mr. Hakey stopped drinking and began attending treatment classes. He also did something rare and surprisingly – he asked to meet with mosque leaders and apologize
2) Muslim Day Parade Sends Powerful Message of Inclusion: Imam Ali is one of the events organizers and reflects on this past Sunday's Muslim Day parade in New York city where for the first time a rabbi was the Grand Marshal. "This is a city of parades. We felt we must express ourselves as an integral part of the city. Parade is part of the New York identity."
3) This Politician May Be The First Muslim Woman Elected To Congress: Fayrouz Saad is running to be the Democratic candidate in Michigan's 11th Congressional District, a seat that suddenly became available after the incumbent Republican Rep. Dave Trott announced that he would not seek re-election. Not only is the seat available but it's also attainable as the district, which was known for leaning Republican, is now considered a toss-up (according to the Cook Political Report).
4) Saudi Arabia Lifts Driving Ban On Women: Saudi Arabia announced on Tuesday that it would allow women to drive, ending a longstanding policy that has become a global symbol of the repression of women in the ultraconservative kingdom. The change, which will take effect in June of next year, was announced on state television and in a simultaneous media event in Washington. (According to NYT).
4) And lastly, This Charitable Fund Started When American Muslims Pooled Their Resources For Good: Pillars Fund first started in Chicago seven years ago, when a handful of powerful American Muslims pooled their resources together and began to help fund nonprofit Muslim groups in America. BuzzFeed reports that today the fund is "emerging as a powerful, behind-the-scenes engine of Muslim activism, a secret weapon in the war against the multimillion-dollar Islamophobia industry."