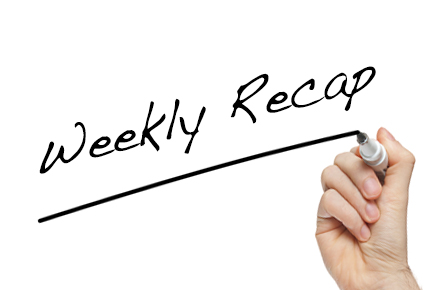 We here at Muslims on Screen and Television (MOST) have crafted an 'in case you missed it' #ICYMI list of this past week's most timely and relevant stories from across the web:
1) Muslim Philanthropists Gift Leading Catholic University: Rafat and Zoreen Ansari are a Muslim married couple, both doctors, who have spent the last four decades earning a reputation as civic leaders in South Bend, Indiana. Last Friday, the Ansaris announced a $15 million gift to the University of Notre Dame, one of the top Catholic universities in the country, to create the Rafat and Zoreen Ansari Institute for Global Engagement With Religion.
2) The Medical Risks Of A Muslim Ban: In this op-ed for Huffington Post, Kelly James Clark, a senior research fellow at the Kaufman Institute, talks about the impact of Trump's proposed Muslim Ban on the medical community. According to the American Medical Association, "this executive order is affecting both current and future physicians as well as medical students and residents who are providing much needed care to some of our most vulnerable patients."
3) New Study on American Muslims In Trump Era: A new study from the Institute for Social Policy and Understanding found that 60% of Muslims living in the U.S. have experienced some form of religious discrimination in 2016.
4) Read Up: 'Publishers Weekly' On Muslim Publishers: Publisher Weekly presents a listicle of Muslim publishers that focuses on Islam for the English-speaking reader.
5) And lastly, Children's Museum Exhibit On Islam Is 'Surprise Blockbuster': "America to Zanzibar: Muslim Cultures Near and Far" is a crowd-pleasing exhibit now running at the Children's Museum of Manhattan. More than 350,000 people have visited the exhibit so far and it's so popular, that the run has been extended another year with plans for a nationwide tour in 2018.