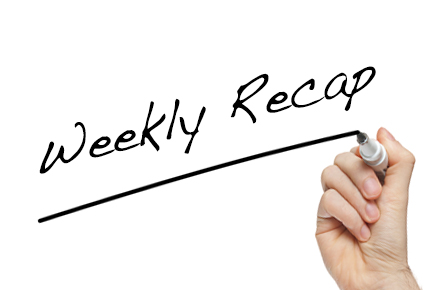 We here at Muslims on Screen and Television (MOST) have crafted an 'in case you missed it' #ICYMI list of this past week's most timely and relevant stories from across the web:
1) Oregon Attack: Muslim Community Thankful For Local Support: Last Friday, three men intervened as a mad-man screamed anti-Muslim insults at two teen girls on a commuter train in Portland, Oregon. As a result, two men tragically died from knife wounds with the lone survivor recovering in the hospital. Muslims in Portland immediately thanked the community for its support. "I am very thankful as a Muslim, I am very thankful as a Portlander … that we stand together here as one," said Muhammad A. Najieb, an imam at the Muslim Community Center. Adding that the two young women "could have been the victims, but three heroes jumped in an supported them."
2) Manchester Attacks: Showing Their Revulsion, Muslims March: Carrying 'We Love Manchester' signs, hundreds of British Muslims families on Friday marched with their children to "show their revulsions" for the senseless Manchester attack which occurred last week and killed 22 people, injuring many more. At the end of the three-mile walk, the Muslim-marchers were joined by non-Muslim friends and neighbors, and together they held vigil and laid flowers outside Manchester Arena.
3) Manchester Attack: Jewish and Muslim Friends, There For One Another Last week, in the wake of the Manchester attack, an elderly Jewish woman named Renee Black, 93, and her Muslim friend, Sadiq Patel, 46, mourned the senseless violence. That moment went viral on social media, and soon became a symbol for interfaith friendship, tolerance and hope.
4) Manchester Attack: Local Muslim Surgeon Pens Op-Ed About That Night At Work: In this op-ed for The Guardian, Dr. Mohamed Ismail Aly shares his perspective as a surgeon the night of the Manchester explosion at the Ariana Grande concert which killed 22 people, and injured many more. "In our job, we have to figure out the most likely scenario. I thought it was probably a terrorist attack, with the perpetrator likely to be identified as a Muslim." Mr. Aly is from Egypt, trained in Britain, and is a consultant burns and plastic surgeon at the Royal Manchester Children's Hospital. He says that at least six other surgical consultants working that night were also Muslim, plus many other doctors and nurses.
5) And lastly, Indonesia's Hijabi Metal Group Fights Against Stereotypes: Some may think that the three members of the Indonesian band VoB ("Voice of Baceprot" or "Noisy Voice") do not look like your typical heavy metal group. Formed in 2014, the all female band of teenagers met at school in Indonesia's West Java province. The group says that they use their music to challenge the stereotypes of Muslim women as submissive and voiceless.