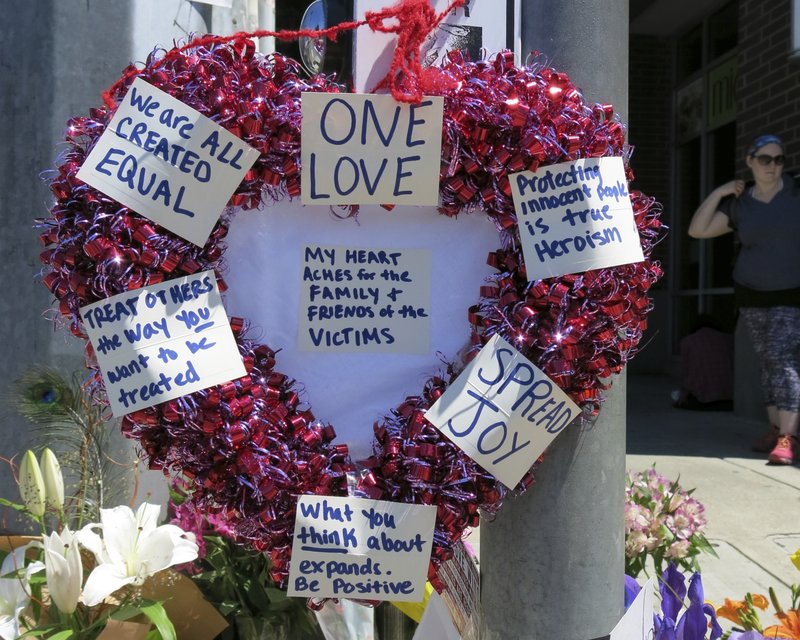 Last Friday, three men intervened as a mad-man screamed anti-Muslim insults at two teen girls on a commuter train in Portland, Oregon. As a result, two men tragically died from knife wounds with the lone survivor recovering in the hospital. Taliesin Myrddin Namkai Meche was just 23 years old and a recent graduate of Reed College in Portland. He was murdered alongside Ricky John Best, 53, who was an army veteran and father of four. The third hero, Micah David-Cole Fletcher, 21, fortunately survived the attack and is being treated with serious but not life-threatening injuries. He is a student and aspiring poet.
Over the weekend, Muslims in Portland thanked the community for its support. "I am very thankful as a Muslim, I am very thankful as a Portlander … that we stand together here as one," said Muhammad A. Najieb, an imam at the Muslim Community Center. Adding that the two young women "could have been the victims, but three heroes jumped in an supported them."
A fundraising page, Muslims Unite for Portland Heroes, launched for the families of the heroes and the two young women. By Sunday evening, the page had raised more than $300,000.
One of the women, Destinee Mangum, 16, spoke to a Fox affiliate in Oregon on Saturday. She said she is not a Muslim. "I just want to say thank you to the people who put their life on the line for me, because they didn't even know me and they lost their lives because of me and my friend and the way we look," Ms. Mangum said. "And I just want to say thank you to them and their family and that I appreciate them because without them, we probably would be dead right now."
As for the assailant, the New York Times reports that "Jeremy Christian, 35, of North Portland, Ore., was charged with two counts of aggravated murder in the attack and could face additional charges when he is arraigned on Tuesday. Mr. Christian, who the authorities said had a history of making extremist statements on social media, was ranting at, and talking disparagingly about, the two women, one of whom was wearing a hijab."
On Saturday night, one-thousand people gathered for a vigil to honor the men who intervened. "They didn't have capes," Ellie Eaton, a local activist, told the Oregonian. "They were just human beings that we all have the capacity to be like."