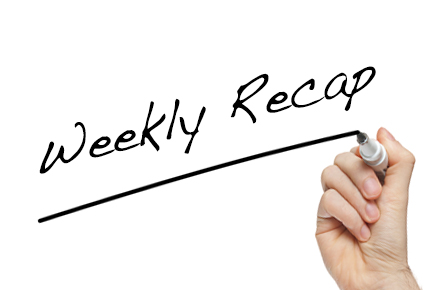 We here at Muslims on Screen and Television (MOST) have crafted an 'in case you missed it' #ICYMI list of this past week's most timely and relevant stories from across the web:
1) Mahershala Ali Wins Oscar For 'Moonlight': On Sunday, Moonlight's Mahershala Ali won an Oscar for Best Supporting Actor making him the first Muslim to win in the actor category with a slight caveat (Ellen Burstyn, who practices Sufism, won a Best Actress Oscar in 1975, but says she doesn't identify with any one religion). In this interview with The Hollywood Reporter, given before his Oscar win, Mr. Ali talks about his decision to join the Islamic faith:
2) Filmmaker Asghar Farhadi Depicts Iranian Daily Life and Wins Oscar For It: On Sunday, Iranian filmmaker Asghar Farhadi won the Academy Award for best foreign language film for "The Salesman" which stars Taraneh Alidoosti and Shahab Hosseini, two of the country's most respected actors.
3) Muslims Continue To Rally As More Jewish Cemeteries Are Vandalized: In the wake of news of Jewish cemeteries in Philadelphia and St Louis being vandalized, activists Tarek El-Messidi and Linda Sarsour started a fundraising effort entitled 'Muslims Unite to Repair Jewish Cemetery' and so far, they have raised over $140,000!
4) Four Mosques Have Burned In Seven Weeks: "We've never seen four mosques burned within seven weeks of each other," said Mark Potok, a senior fellow at the Southern Poverty Law Center, which tracks hate groups around the country. "It's part of a whole series of dramatic attacks on Muslims."
5) New Yorkers Took To The Streets To Say 'I Am Muslim Too': On February 19th, protesters filled three New York city blocks to express solidarity with the Muslim community in a rally dubbed "Today I Am A Muslim Too." Those attending also spoke out against President Trump's executive order banning immigration from seven predominantly Muslim countries (which is currently being re-drafted).
6) Taking Action, More Muslims Plan To Run For Local Office: NPR reports that across the country, local politics have seen an increase in mostly Democratic Muslim candidates running for office. "Muslims didn't ask to be dragged into the spotlight, but now that we're there and we need to push back," declares Robert McCaw, director of government affairs at the Council on American-Islamic Relations (CAIR). "Getting into elected offices is one of the best means."
7) And lastly, Homeland Security Report: Citizenship Is An 'Unlikely Indicator' of Terrorism: In a new report obtained by the AP, "analysts at the Homeland Security Department's intelligence arm found insufficient evidence that citizens of seven Muslim-majority countries included in President Donald Trump's travel ban pose a terror threat to the United States." Concluding that "citizenship is an 'unlikely indicator' of terrorism threats to the United States and that few people from the countries Trump listed in his travel ban have carried out attacks or been involved in terrorism-related activities in the U.S. since Syria's civil war started in 2011."