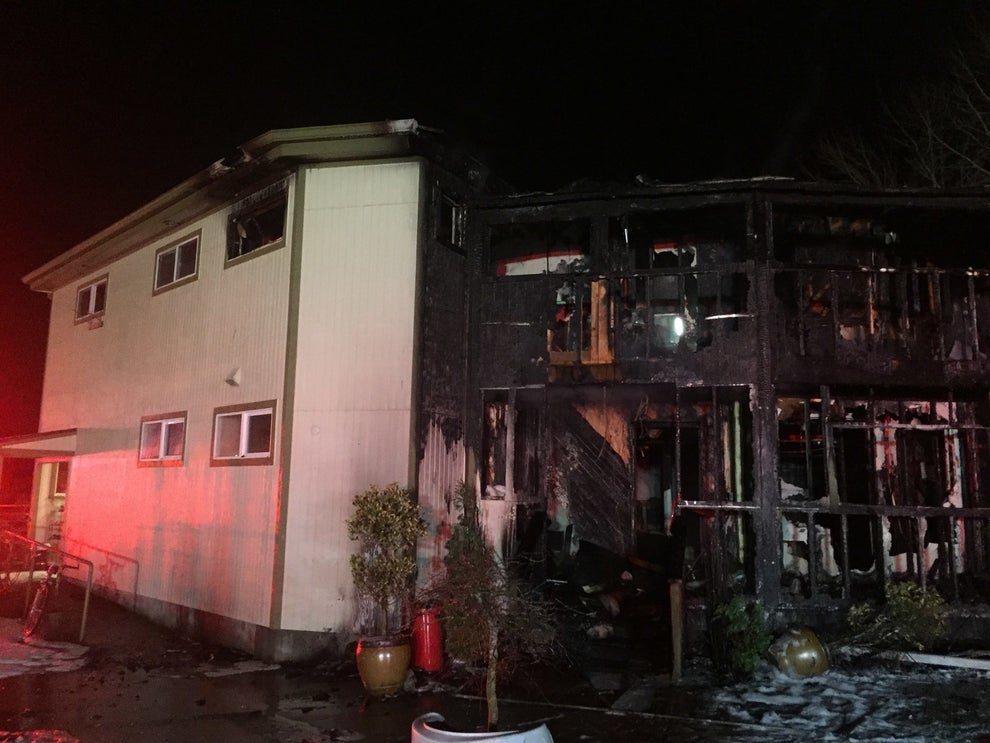 "We've never seen four mosques burned within seven weeks of each other," said Mark Potok, a senior fellow at the Southern Poverty Law Center, which tracks hate groups around the country. "It's part of a whole series of dramatic attacks on Muslims."
According to BuzzFeed:
On January 7, the Islamic Center of Lake Travis, in Austin, Texas, which had been under construction, caught on fire. A week later, on January 14, the Islamic Center of Eastside, in Bellevue, Washington, burned. Two weeks after that, on January 27, several hours after President Donald Trump signed an executive order banning immigrants from seven Muslim-majority countries, a fire destroyed the Islamic Center of Victoria, in Texas. Then, this past Friday, February 24, a small blaze broke out at the front entrance of the Daarus Salaam Mosque, near Tampa, Florida.
Authorities have ruled that three of the four fires were caused by arson. An official at the Travis County Fire Marshal told BuzzFeed News that the investigation into the cause of the fire at the Islamic Center of Lake Travis remains open.
FBI data shows that the number of reported anti-Muslim hate crimes surged by 67% from 2014 to 2015 (2016 data is not yet available).
According to a report by the Council on American-Islamic relations, there were 78 instances of mosques being targeted — counting arson, vandalism and other destruction — in 2015. By comparison, 2014 saw just 20 such incidents. A report released last year by Georgetown University's Center for Muslim-Christian Understanding found that in 2015 there were eight instances of arson that targeted mosques, or businesses and homes associated with Muslims.