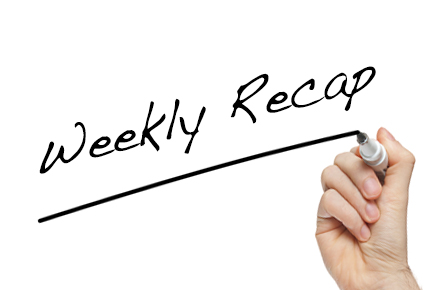 We here at Muslims on Screen and Television (MOST) have crafted an 'in case you missed it' #ICYMI list of this past week's most timely and relevant stories from across the web.
This week focuses on President Donald Trump's Immigration/Muslim ban.
1) Read Trump's Executive Order Targeting Muslims Immigrants To The US: On January 27th, President Trump signed an Executive Order entitled "Protecting the Nation From Foreign Terrorist Entry Into the United States." The order suspends all refugee entries for 120 days, indefinitely bars Syrian refugees, and blocks the entry of citizens from Iraq, Iran, Syria, Yemen, Sudan, Libya and Somalia for 90 days. A New York federal judge later stayed parts of the order as it applies to those currently waiting at U.S. airports for admission.
To read the executive order, please CLICK:
2) Trump's Muslim Ban Tears Families Apart Who Seek Refuge: The Los Angles Times interviewed those affected by this ban who shared their personal stories —
3) Powerful Images From Airport Protests Across U.S.: Protests broke out at airports across the U.S. when travelers were denied entry under President Trump's executive order which temporarily bans immigration to the U.S. from seven mostly-Muslim countries. BuzzFeed compiled some of the most compelling images of concerned citizens protesting the order and supporting Muslims, refugees and religious freedom —
4) #MuslimBan Also Affects Filmmakers and Artists: Asghar Farhadi won an Oscar for best foreign-language film in 2012 for the brilliant "A Separation" and says that even if he were to be granted a special visa, he'd turn it down and refuse to attend this year's Oscars where his new film "The Salesman" is nominated. He condemns the Muslim Ban, calling it "unjust" and hopes "that the current situation will not give rise to further divide between nations."
5) Trump On His Muslim Ban.. Fact or Fiction? President Trump has defended his executive order temporarily banning refugees and nearly all citizens from seven Muslim-majority countries but according to the AP, "Trump [has] misstated the facts multiple times." AP breaks down the fact and fiction for you —
6) And lastly, On 'Muslim Capitol Day,' Non-Muslims Show Up For Love & Support: In the wake of the Muslim Ban, non-Muslims showed up at an event called Texas Muslim Capitol Day where they formed a human shield around Muslim speakers, protected the participants from any disruptors and most of all, showed their love and support.