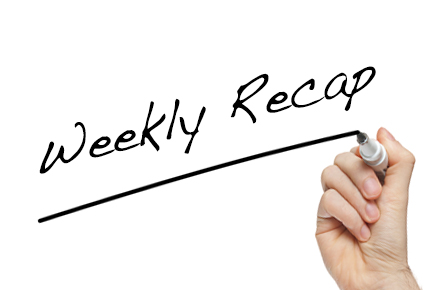 We here at Muslims on Screen and Television (MOST) have crafted an 'in case you missed it' #ICYMI list of this past week's most timely and relevant stories from across the web:
1) 90% of Americans Muslims Voted This Election, Find Out Who They Voted For: The Council of American Islamic Relations (CAIR) has announced that there was
an extraordinarily high turnout this past election with 90% of American Muslims voting. According to an exit poll, 74% of American Muslims voted for Democratic nominee Hillary Clinton while 13% voted for president-elect Donald Trump (who got nearly twice the number of votes that Mitt Romney received in 2012).
2) They Go High: It's An All Girl, All Muslim Techie Team: Zaina Siyed is not your average 16-year-old, she is the founder of the nation's first all girl, all Muslim robotics scholarship program called FemSTEM which is comprised of students between the ages of 10 to 14. "What we are doing is attempting to create a new generation of Muslim girls who can embrace STEM (acronym for science/technology/engineering/math) and develop girls who have an interest and want to further STEM careers. We teach robotics free of cost."
3) Ikea Recreates a Syrian Home During Wartime: In the middle of an Ikea store in Norway, shoppers rounded a corner last October and instead of happening upon a modern, minimal home display were encountered by something else entirely – a 25′ square room made of cinder blocks which served as a replica for a real home in Jaramana, Syria. Ikea and the Red Cross partnered together for this installation called "25 Square Meters of Syria" which also served as a fundraising campaign.
4) In Syria, Only Safe Place For Children To Play Is Underground: "For millions of human beings in Syria, life has become an endless nightmare – in particular for the hundreds of thousands of children living under siege," Anthony Lake, executive director for UNICEF, recently said. And in one besieged area of Syria, hidden down below the street level is a network of basements that an architecture student has built as a safe refuge and playground for Syrian children called the "Land of Childhood."
5) And finally, Writers On The Representation Of Muslims On TV: . In this interview for the New York Times, showrunners and writers talk about the representation of Muslim characters in television – from casting, cultural issues, and the fight for diversity and against stereotypes. As cultural reporter Melena Ryzik pens: "It has never been easy to put a Muslim character on American screens. Even in this TV renaissance, most characters are on shows that rely on terrorism — or at least, terrorist-adjacent — story lines. Other kinds of Muslim characters are woefully absent across the dial. Could that change now, after a divisive presidential campaign that included vows by Donald J. Trump to stop Islamic immigration? Or will it be more difficult than ever?"