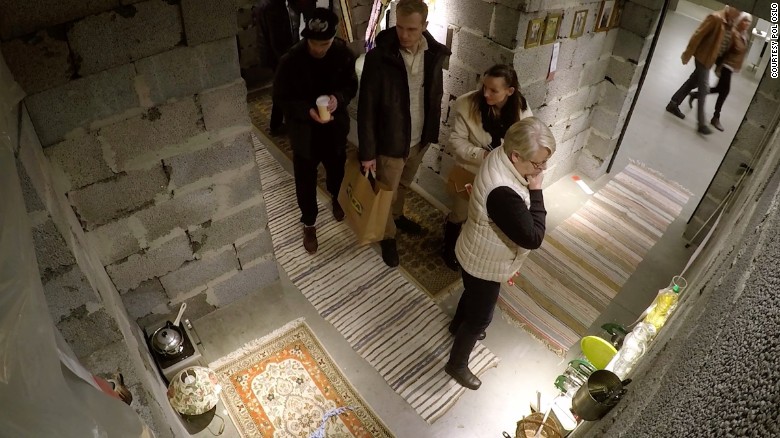 In the middle of an Ikea store in Norway, shoppers rounded a corner last October and instead of happening upon a modern, minimal home display were encountered by something else entirely – a 25′ square room made of cinder blocks which served as a replica for a real home in Jaramana, Syria. Ikea and the Red Cross partnered together for this installation called "25 Square Meters of Syria" which also served as a fundraising campaign.
The purpose of the installation was straight-forward, to remind everyone of the horrors of war, especially the Syrian war. "We realized we could give Norwegians that experience at Ikea. At the one place where you think of and plan the future — the apartment served as a physical reminder of how lucky we are," said Maja Folgero, one of the campaign's creators.
The project was inspired by the 2-bedroom apartment of a real Syrian woman named Rana who lives in Jaramana with nine other people (three of which are her children, one is an orphan taken in by the family). The family sleeps together on a mattress and instead of glass windows, there's plastic.
"When we had to flee to this area to find safety, we did not have enough money to rent a better place," recounts Rana on living in a war-zone. "We have no money to buy mattresses and blankets, or clothes for the children."
"We had been working with the Red Cross for months, so we had a lot of footage from Syria," said Ms. Folgero. "But no matter how emotional it was, nothing got close to the experience of visiting people in a war zone."