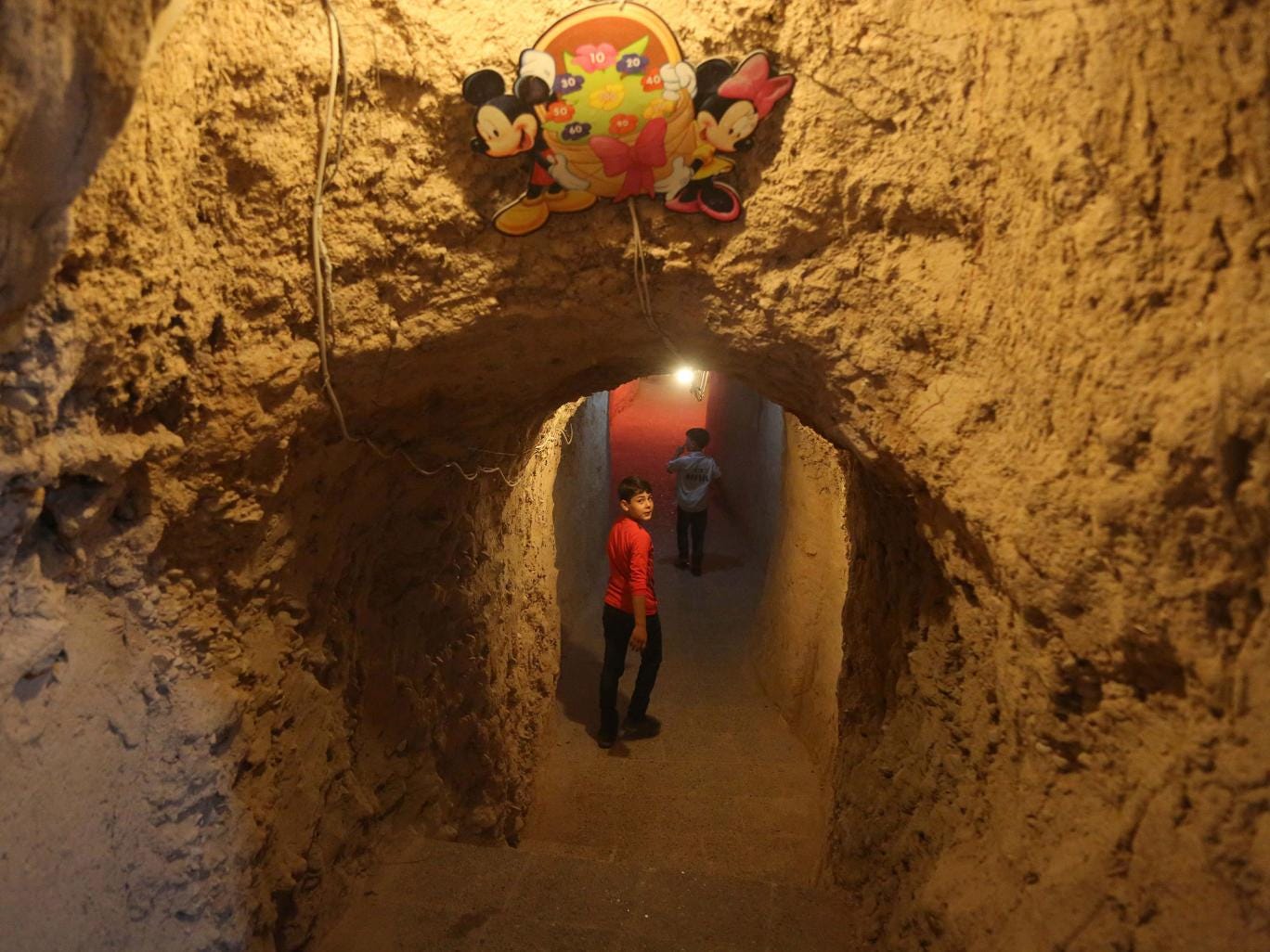 "For millions of human beings in Syria, life has become an endless nightmare – in particular for the hundreds of thousands of children living under siege," Anthony Lake, executive director for UNICEF, recently said.
And in one besieged area of Syria, hidden down below the street level is a network of basements that an architecture student has built as a safe refuge and playground for Syrian children called the "Land of Childhood." The subterranean playground, hidden in a rebel-held region of the country, is a safe place where children can be shielded from the relentless bombardment of bombs. The playground features toy cars, a Wendy house, and homemade sweets made from volunteers.
"My mum doesn't allow me to play in the street with the neighbors' children, but when she learnt that this place is underground, she let me come here to play," says 10-year-old Abdulaziz whose father was sadly killed in the war. He is one of many young children attempting to live normal childhoods amidst the unrelenting violence.
It is reported that for the last two years, approximately 500,000 children are said to live in 16 besieged areas across Syria, cut off from humanitarian aid and basic services.