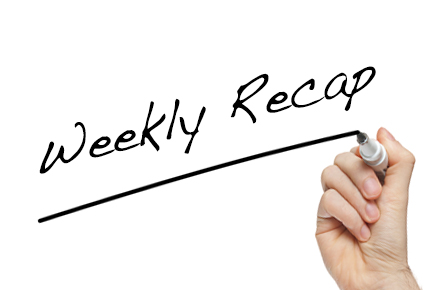 We here at Muslims on Screen and Television (MOST) have crafted an 'in case you missed it' #ICYMI list of this past week's most timely and relevant stories from across the web:
1) 'Strong African and Muslim Women, The New 2016': "This really was a victory for that 8-year-old in that refugee camp. This was a victory for the young woman being forced into child marriage. This was a victory for every person that's been told they have limits on their dreams," passionately stated Ilhan Omar in her November 8th victory speech, after she became the first Somali-American Muslim female legislator (representing Southeast Minneapolis). The 34-year-old mother of three came to the United States after fleeing the Somali civil war as a child and living in a Kenyan refugee camp. Quartz takes a close look at her success along with other notable Somali-Americans.
2) Dark Echos From The Past, George Takei On Internment Camps and Muslim Registry: In this op-ed for the Washington Post, actor and activist George Takei (who is also a self-described "social media maven," you really should follow him on Twitter) talks about the proposed Muslim registry, from the viewpoint of someone who, as a young child, was forced to live in a Japanese internment camp with his family during World War II.
3) Vox Explains Trump's Proposed Muslim Registry: This week, Kansas Secretary of State Kris Kobach (who is part of Trump's transition team) said that the Trump administration is considering reinstating a database of immigrants from Muslim-majority countries — something the federal government did from 2002 to 2011 under a program called the National Security Entry-Exit Registration System or NSEERS.
4) Muslim and Jewish Advocacy Groups Join Forces: In what many say is a milestone for Muslim-Jewish relations in the U.S., the Islamic Society of North America and the American Jewish Committee have come together to launch a new activist group called The Muslim-Jewish Advisory Council.
5) Muslims Have Long History In Iowa, But Many Don't Feel At Home Under Trump: "We survived a world war, we survived the Iran hostage crisis, we survived 9/11," says Hassan Igram. "But this situation is a little different." Mr. Igram lives in Cedar Rapids, Iowa, where the debate over 'life under Trump' has taken on even more significance for Islam is deeply ingrained in the city's history. Mr. Igram's own grandfather was one of the founders of the Mother Mosque of America, the longest standing mosque in North America and is a state landmark. The Muslim community dates to the early 1900's.
6) And finally, Amazon Features Interfaith Friendship In Touching New Ad: In what many are calling a first for advertising, Amazon has launched a television ad featuring an imam. The ad shows the friendship between the Muslim cleric and an Episcopal priest – depicting, through humor, how the elderly men have much in common including weakening kneecaps and their apparent love for Amazon Prime.