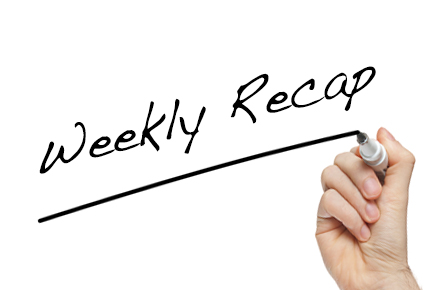 We here at Muslims on Screen and Television (MOST) have crafted an 'in case you missed it' #ICYMI list of this past week's most timely and relevant stories from across the web:
1) Lawyer Who Fought For #MuslimBan Detainees Offers Hope In New Year: Nearly a year ago, when Trump announced his Travel Ban (AKA "Muslim Ban"), Camille Mackler was one of the first legal responders on the scene. "I headed out to JFK when I woke up Saturday on the morning of January 28th because I saw the news alert about people being detained and thought there must be more than just these people," says the attorney who is the Director of Immigration Legal Policy at New York Immigration Coalition.
2) MuslimBan V3, Specifics On What The Supreme Court Just Upheld: The Supreme Court ruled on Monday that President Donald Trump's third iteration of the travel ban can go into effect while lower courts review its merits. Time magazine breaks down where we are…
3) In Show Of Support, Muslim and Christian Leaders Visit Swedish Synagogue After Anti-Semitic Attacks: Over the weekend, assailants attacked a Jewish synagogue in Malmo, Sweden, throwing Molotov cocktails inside the temple during a youth event (thankfully no one was hurt). Muslim and Christian leaders immediately rallied around the Jewish community, condemning the heinous attacks and visiting the synagogue.
4) Psychologist Explains Why Muslims Are Often Blamed For Single Acts of Terror: In this op-ed for Vox, social scientist reporter Brian Resnick writes about a psychological theory called "collective blame" — when we punish the whole for the actions of a few.
5) And lastly, After 35 Years, Saudi Arabia Lifts Cinema Ban: Saudi Arabia has announced today that the nation is lifting a 35-year-old ban on cinemas, which, according to Reuters, has prompted "celebrations from film fans, directors and movie chains eyeing the last untapped mass market in the Middle East."