caption id="attachment_1079″ align="aligncenter" width="600″]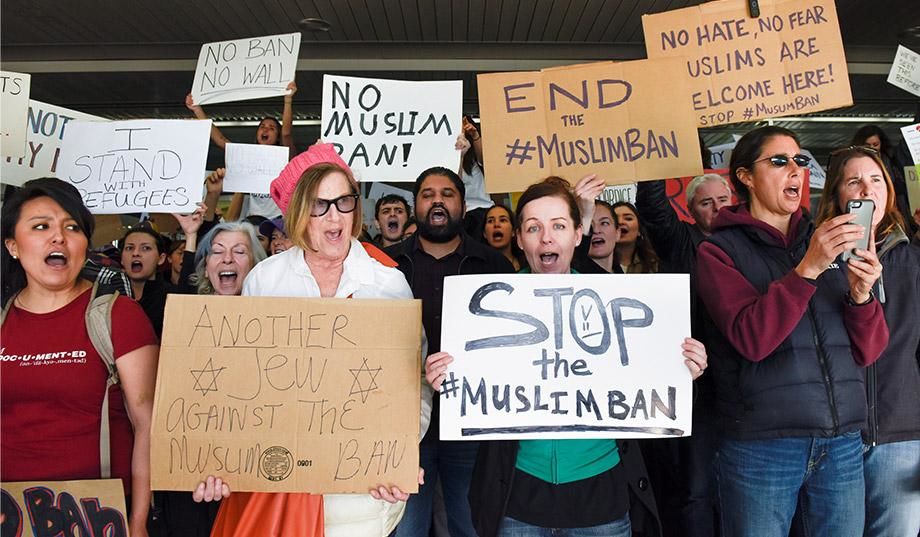 Photo Credit: Time[/caption]
The Supreme Court ruled on Monday that President Donald Trump's third iteration of the travel ban can go into effect while lower courts review its merits.
Time magazine breaks down where we are:
What's in the ban?
The earlier ban sought to restrict travel from six-majority Muslim countries for 90 days while the federal agencies conducted a review of the screening process. Under this order, the ban has no end date, but the federal government could consider revising the restrictions placed on countries if they meet a set of minimum standards for traveler identification and security.
What Are the Standards?
Standards include the integrity of information used to confirm a traveler's identity — including a country's use of e-passports— and the amount of information shared about potential national security threats posed by travelers. The restrictions are also different for each country. For example, Iranian citizens under valid student and exchange visas are still permitted to enter the U.S., though they are subject to more thorough screening.
Are Refugees Affected?
Unlike the original travel bans, the order in September did not include any specific language about refugees. However, the Trump administration has capped refugee admissions at 45,000 for 2018 — the lowest in years – and boosted vetting for the refugee admissions program. The administration also limited resettlement for refugees from 11 "high-risk" countries for 90 days under an October order.
What happens next?
The Supreme Court ruling does not keep the lower court challenges from going forward.