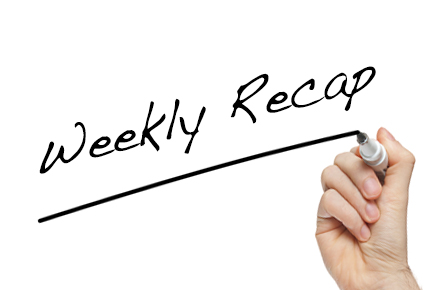 We here at Muslims on Screen and Television (MOST) have crafted an 'in case you missed it' #ICYMI list of this past week's most timely and relevant stories from across the web:
1) This Fall, A New Muslim Superhero Takes Flight: When the CW series "Legends of Tomorrow" returns for its third season next fall, it will feature a new superhero that happens to be… Muslim! Iranian-American actress Tala Ashe is set to play Zari Adrianna Tomaz, a Muslim hacktivist from the year 2042.
2) Children's Authors Shine Important Light On Muslim Refugee Crisis: A number of children's book authors are tackling the Syrian war and refugee crisis as subject matters for their upcoming books, hoping to humanize the ongoing conflict for young readers.
3) Pakistani Doctors Denied Visas to Practice In The U.S.: According to Shahzad Iqbal, a Pakistani-American physician in New York, in the wake of Trump's Muslim ban, dozens of Pakistani physicians had their J-1 applications denied this year. A J-1 is a non-immigrant exchange visa conditioned on an individual's return to their home country for at least two years at the conclusion of the program.
4) In Kabul, Fashion Helps Make For A Better Future: 22-year-old fashion designer Ajmal Haqiqi recently organized a very special fashion show in Kabul featuring Afghan models displaying traditional clothing to a local Afghan audience. Over two-dozen models, including six women, walked down the catwalk in the garden of a private Kabul villa to an audience of 100 men and women.
5) And lastly, British Muslims Bike All The Way To… Saudi Arabia! It took just six weeks and they traveled over 3,000 km, but they did it — a group of nine British Muslim cyclists have journeyed all the way from London to Saudi Arabia!