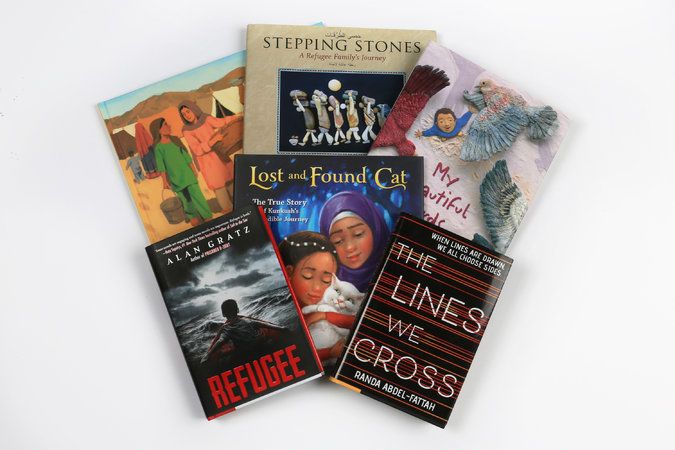 A number of children's book authors are tackling the Syrian war and refugee crisis as subject matters for their upcoming books, hoping to humanize the ongoing conflict for young readers. According to the New York Times: "More than a dozen new and forthcoming titles feature young Muslim refugees as protagonists, ranging from picture books aimed at readers as young as 4 to a cluster of novels for middle and high school students that delve into the murkier aspects of the refugee crisis. Some of the books touch on challenging issues like the rise of the Islamic State and the sectarian rift between Sunnis and Shias."
"I wanted to make individual refugees visible and turn statistics into names and faces that kids could relate to," says Alan Gratz author of the middle-grade novel "Refugee" which is about a 12-year-old boy who flees the violence in Aleppo after his family's home is destroyed. "It's really important to engage children with the world as it is, and the world right now is a very complicated place," says Zareen Jaffery, Executive Editor of the Muslim-themed children's imprint Salaam Reads.
Teachers and librarians are said to be using the new titles in lessons with the goal of teaching children empathy and understanding to those displaced by war. Mollee Holloman is an elementary school librarian in Manteo, North Carolina who recently organized a book signing for Mr. Gratz which drew 80 children. She says this about the author's work: "He's giving us the perspective of a child, and that helps these students see outside the world they're living in."
Please CLICK for a New York Times LISTICLE of these #mustread children's books.