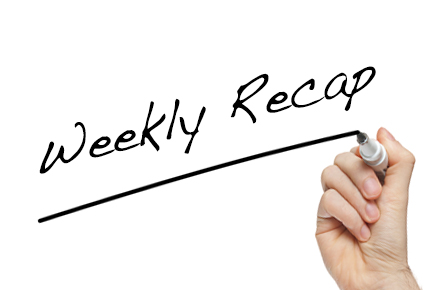 We here at Muslims on Screen and Television (MOST) have crafted an 'in case you missed it' #ICYMI list of this past week's most timely and relevant stories from across the web:
1) Hasan Minhaj To Host White House Correspondents' Dinner: This week it was announced that the Daily Show's Hasan Minhaj will be hosting this year's White House Correspondents Dinner. Despite President Trump saying he will be a no-show, the comedian is in good company, host-wise, as he follows in the foot steps of Stephen Colbert, Conan O'Brien, and Jimmy Kimmel.
2) Top Rabbi Calls for Solidarity and Support Of Muslims: Europe's top rabbi, Pinchas Goldschmidt, has warned that the rise of ultra-nationalist parties and damage to the European Union caused by Brexit threatens the security of Jewish and Muslim communities.
3) San Diego Schools Tackle Islamophobia: Last month, the Institute for Social Policy and Understanding released a new study that said 42% of young Muslims had reported bullying in U.S. schools. Recently, the San Diego Unified School District administrators and teachers decided to combat the problem with a concrete plan — educate students about Islam and the Muslim community.
4) And lastly, Through Stories, Muslim and Jews Come Together: "Everyone Has a Story" occurs every few months in Los Angeles — it's an evening filled with storytelling put together by IKAR, a progressive synagogue, and NewGround, a Muslim-Jewish group that for the past decade has sponsored interfaith events.