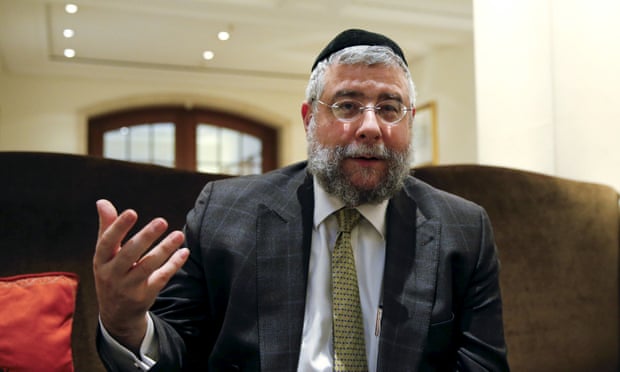 Europe's top rabbi, Pinchas Goldschmidt, has warned that the rise of ultra-nationalist parties and damage to the European Union caused by Brexit threatens the security of Jewish and Muslim communities.
The rabbi, who is the president of the Conference of European Rabbis and chief rabbi of Moscow, had this to say:
"In general what we see is a reaction to immigration from the Middle East which has brought millions of Muslims to Europe. Europe is now engaging in anti-immigration measures and [dealing with] the fear of Islamic terrorism. But instead of engaging with the problems, there is a strong attack against minority religions in general…. We [Jews and Muslims] definitely have a common cause in fighting for religious freedoms…
What we are saying is that you don't counter and fight Islamic terrorism by fighting Islam. It's extremely important to mark a red line between normative Islam and radicalism and terrorism using the name of Islam. That red line must be seen and recognized by everyone. But populist parties in France, Holland, Austria and Germany are trying not to see this red line. It's imperative for us and millions of Muslims living in Europe to show everyone this red line exists….
When there is tolerance for other languages, other cultures, religions, traditions, we Jews feel more accepted."