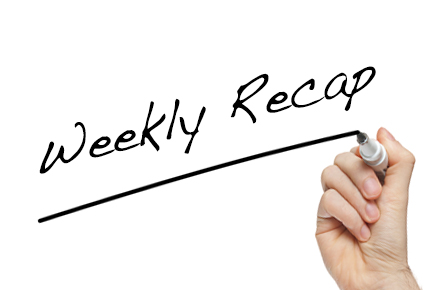 We here at Muslims on Screen and Television (MOST) have crafted an 'in case you missed it' #ICYMI list of this past week's most timely and relevant stories from across the web:
1) Muslims Respond To Cruz With #MuslimNeighborhood: Muslim Americans responded to Ted Cruz's call for monitoring Muslims by giving the senator what he wants – and posted pics of their hood on social media. Thursday, #MuslimNeighborhood trended on twitter and as PBS says, it "shows the presidential candidate that there is no difference between a 'Muslim neighborhood' and an American one."
2) After Surviving The Sea, Syrian Swimmer Focuses on Olympics: In Syria, Yusra Mardini, 18, and her sister Sarah were one of the country's brightest swimming stars until the war changed everything. Last summer, they were forced to flee from their home in Damascus and underwent the long journey to Germany. Upon arriving in Turkey, they took what is now the infamous and treacherous voyage across the Mediterranean to Lesbos, Greece. I thought it would be a real shame if I drowned in the sea, because I am a swimmer," remarks Yusra.
3) Peoria Imam Fights Trump With… Tolerance: To counterbalance Donald Trump's anti-Muslim rhetoric, Imam Kamal Mufti of the Islamic Foundation of Peoria held an interfaith event called "Know Islam, Know Peace." It featured speakers from different religions discussing themes of tolerance, peace and respect. The event was a smashing success, with an overflowing crowd — mostly of non-Muslims.
4) And finally, Shohreh Aghdashloo and the State of the Middle Eastern Hollywood Actor: Good news on the situation in the Middle East – well, at least as far as Hollywood representation is concerned. Deadline Hollywood reports that "Middle Eastern actors are breaking through the stereotypes they have long experienced and are being cast in more substantial roles." The industry trade interviews Iranian actress Shohreh Aghdashloo known for her thought-provoking roles in the film "House of Sand and Fog," and the television series "24" and "The Expanse" (which is currently on the SyFy channel).