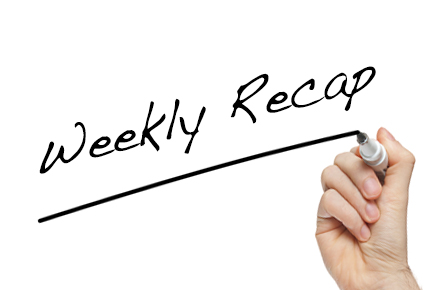 We here at Muslims on Screen and Television (MOST) have crafted an 'in case you missed it' #ICYMI list of this past week's most timely and relevant stories from across the web:
1) Think Tank Releases New Survey on American Muslims: Since Islam has been much discussed in recent political discourse, the Institute for Social Policy and Understanding decided to take a survey to find out what American Muslims actually believe in. Dalia Mogahed, ISPU's research director, says a key finding is that "Islam doesn't weaken Muslim patriotism, it actually strengthens it. Muslims with a stronger religious identity actually have a stronger American identity than those with a weak religious identity."
2) Afghan Soccer Star Inspires New Hijabi Uniforms: Khalida Popal was part of Afghanistan's first national women's soccer team, and though she had to flee her home-country, she never gave up her love for the sport. Recently, she co-launched a new line of uniforms with built in hijabs. The new uniforms allow female athletes to be more agile on the field and most importantly, observe their faith.
3) How Muslim, Latino and African American Activists United To Protest Trump: Los Angeles Times takes you through how Muslim, African American and Latino student activists came together to lead one of the most compelling (and yes, shocking) protests against Donald Trump last Friday at the University of Illinois at Chicago. Especially angered by Trump's inflammatory statements about Islam and the Hispanic community, the Muslim Student Assn., Black Student Union, and the Fearless Undocumented Association (who advocate on behalf of illegal immigrants) coordinated and came together to form a community of like-minded activists… online.
4) Palestinian Refugee Teacher Is $1 Million Richer: Hanan al-Hroub is a Palestinian teacher who grew up in a refugee camp in Bethlehem and was recently awarded a prestigious one million dollar teaching prize by the Prime Minster of the UAE, Sheikh Mohammed bin Rashid Al Maktoum.
5) And finally, "SNL Arabia," It's Happening: Saturday nights in Egypt are not so serious anymore as "Saturday Night Live Arabia" just came onto the airwaves – yes, Egypt's answer to our own SNL.