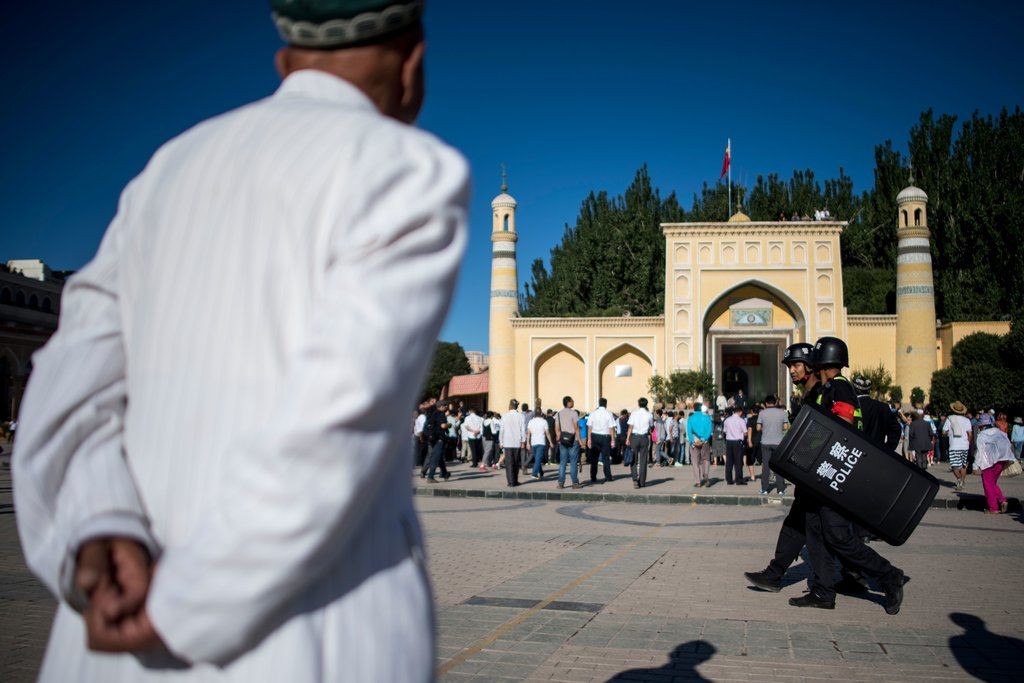 Last month, Vox and other news publications reported that the United Nations Human Rights panel had accused the Chinese government of unfairly cracking down on Uighurs, an ethnic Muslim minority in China's western Xinjiang autonomous region, and detaining as many as one million people in internment camps and "reeducation" programs. In response to this, the New York Times reports today that the Trump administration is considering sanctions against Chinese senior officials and companies as punishment.
According to the Times, "the economic penalties would be one of the first times the Trump administration has taken action against China because of human rights violations. United States officials are also seeking to limit American sales of surveillance technology that Chinese security agencies and companies are using to monitor Uighurs throughout northwest China."
On Sunday, the Times reported that the "Human Rights Watch released a detailed report that concluded the violations were of a 'scope and scale not seen in China since the 1966-1976 Cultural Revolution.' The report, which was based on interviews with 58 former residents of Xinjiang, recommended that other nations impose targeted sanctions on Chinese officials, withhold visas and control exports of technology that could be used for abuses."
"The scale of it — it's massive," Senator Marco Rubio, Republican of Florida, said of the Muslim detention centers in an interview with the Times. "It involves not only intimidating people on political speech, but also a desire to strip people of their identity — ethnic identity, religious identity — on a scale that I'm not sure we've seen in the modern era."
For more on this story, please CLICK.