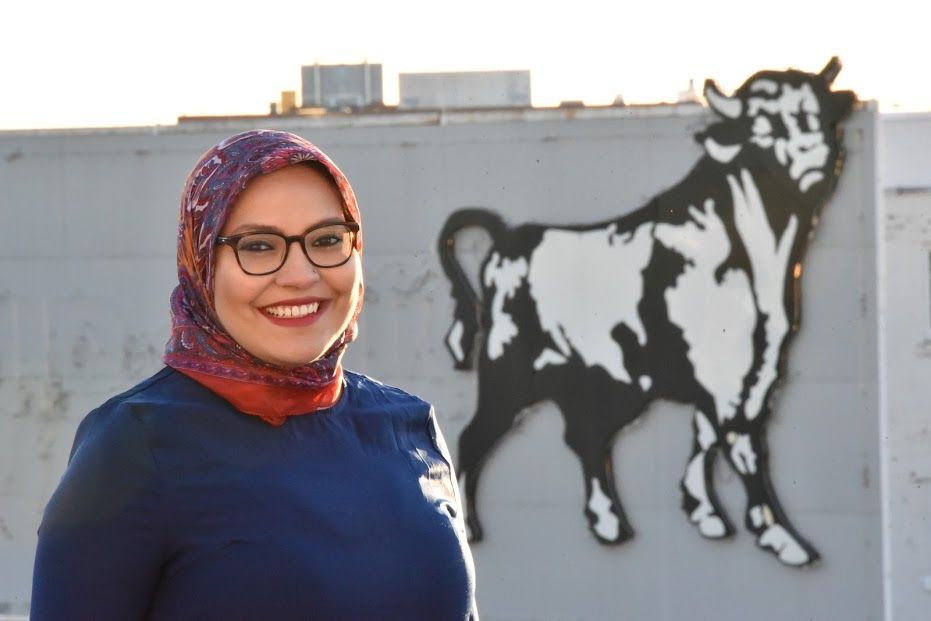 Earlier this month, voters elected the first Muslim woman, Nida Allam, to hold office in the state of North Carolina. At 26, Ms. Allam was one of five women who won the Democratic party's primary for the five seats on the Durham County Board of Commissioners. She will take office this December.
In this interview with the Progressive Pulse, Ms. Allam talks about preparing for office in a Covid-19 world and how the pandemic has personally affected her and her family, plus the real-life challenges she faces as a female Muslim politician.
Here are some snippets from the interview:
— "After the election we went to Spain to celebrate and kind of de-stress from the campaign, but that's completely not what it turned into." Instead, Allam and her husband found themselves engulfed in the international panic over COVID-19, and found themselves trying to get back home. "Our flight was supposed to come back Sunday, but after [President Donald] Trump's press conference they started cancelling all the flights. We were scurrying to find a flight back. We finally got home but now we're under a two week quarantine. We don't have any symptoms — but just to be safe…. Right now we really have to check our own privilege," Allam said. "We may be young, we may be healthy, but who could we pass this along to?"
— "Any time I posted a picture or I did campaign things, I'd always receive some negative responses. Whether it direct messages or people would post Islamophobic comments, xenophobic comments. One man would consistently ask me my citizenship status, repeatedly. He reached out to my mom to demand she release my citizenship status. I had to tell my parents to be careful if anyone reached out to them."
— The aggression she faced reminded her of the reasons she was running — most strongly the 2015 murders of Razan Mohammad Abu-Salha, 19; her sister, Yusor Mohammad Abu-Salha, 21; and Yusor's husband, Deah Shaddy Barakat, 23. Yusor was her best friend, Allam said. Enduring a national conversation over whether what was clearly a hate crime deserved that designation was wrenchingly painful, she said, but it also spurred her to become a voice for the voiceless. [Per Progressive Blog].
— "I realized there are going to be young Muslim girls who want to run for office who need someone they can just get comfort from," Allam said. "The messages can get really nasty and hurtful. It can get really dark sometimes. But I realized I'm not just running for myself. I'm not just trying to be an elected official just for myself. It's about a community that you're standing up for."