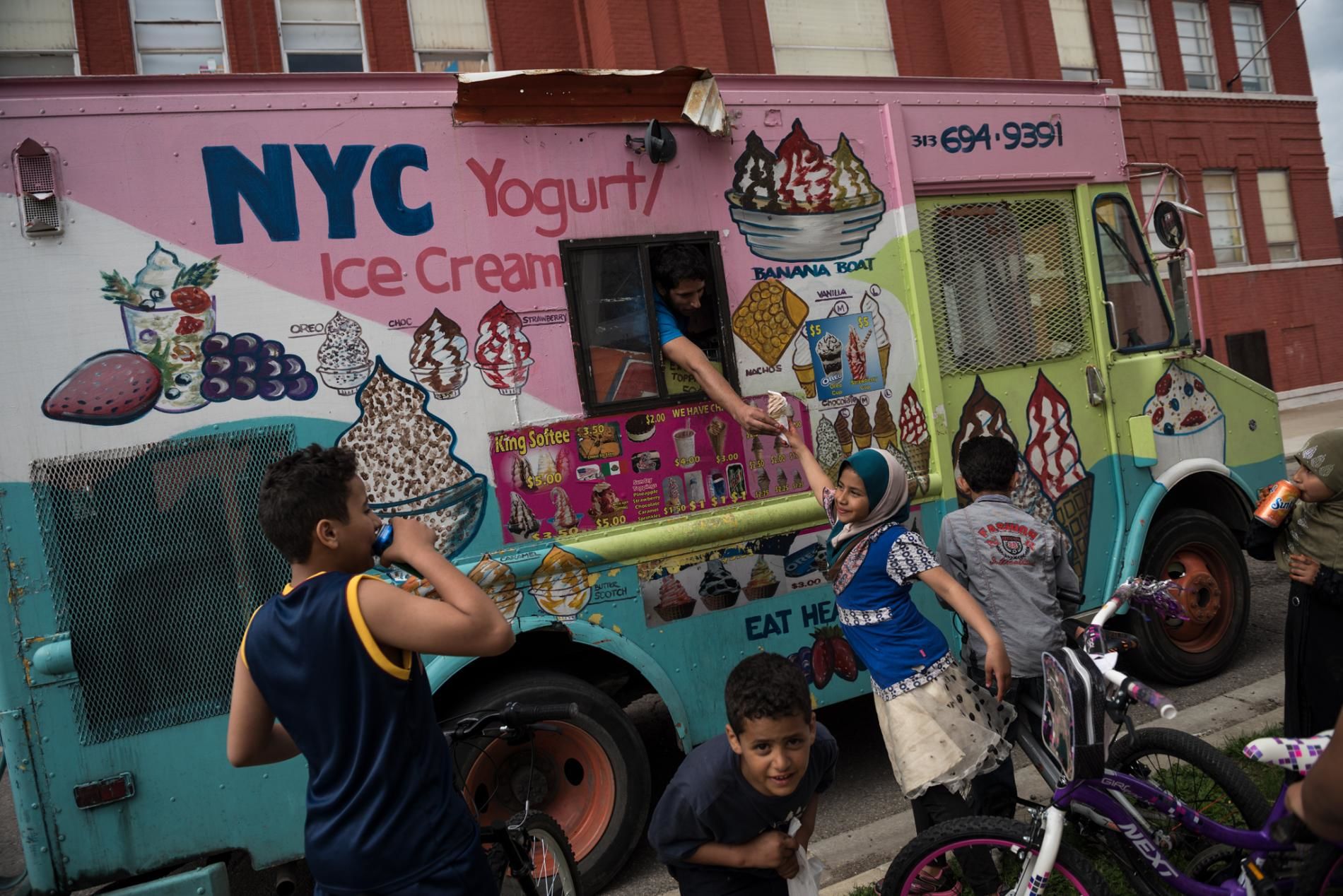 In this compelling piece from National Geographic, Lebanese American journalist Leila Fadel, along with acclaimed photojournalist Lynsey Addario, paints a vivid picture of contemporary American Muslims.
As Ms. Fadel says in her piece: "In 2016 the FBI documented a 19 percent increase in incidents against Muslims over the previous year. Muslim children report being bullied more than kids from other faiths… and half of American Muslims say that being Muslim has become more difficult in recent years…. and yet, Muslim communities in America are thriving.
… Modest clothes for women who cover their hair are being created by Muslims in the U.S. under labels like Haute Hijab and Austere Attire, and Macy's is now selling fashion for Muslim women. Halal products, the Muslim equivalent of kosher, are available at Costco and Whole Foods. Mattel has even debuted a Muslim Barbie. The doll, complete with a head scarf, is modeled on Olympic fencer Ibtihaj Muhammad. There's a Muslim liberal arts college in Berkeley, California, and a graduate school in Claremont, California. Community activism is thriving, and Muslim activists are forging alliances with other marginalized communities.
In reaction to feeling targeted, Muslims are getting political. Groups such as the Pluralism Project are supporting and training dozens of Muslim candidates in Maryland alone to run for office. A hijab-wearing Somali-American woman now sits in the House of Representatives in Minnesota; a Muslim man is running for governor of Michigan. There are two Muslims in Congress and more running in this year's elections."
Usama Canon, a Muslim preacher in Chicago and founding director of Ta'leef Collective, agrees with this assessment. "One of the great scholars said that Islam was kind of like a pure and clear water that takes the color of whatever riverbed it flows over. And so I'm hoping that Muslims in America can kind of color that bedrock in a beautiful way and can contribute to what is the American project in a way that when that water flows over it, it has a uniquely American and a distinctly American color and flavor but is authentic to itself as a faith tradition."