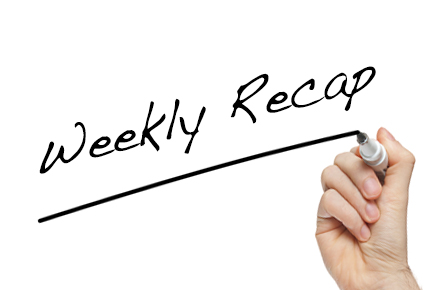 We here at Muslims on Screen and Television (MOST) have crafted an 'in case you missed it' #ICYMI list of this past week's most timely and relevant stories from across the web:
1) OP ED: Egypt Attacks Show That Muslims Are Often Victims Of Extremism: Last Friday, Egypt was hit with devastation as the al Rawdah Sufi mosque in Bir al-Abed was attacked by extremists who killed 305 worshipers (27 children were among the dead). The attack began with a bomb exploding as people were finishing their Friday prayers. Militants opened gunfire as worshipers tried to escape. It is the deadliest ever attack on civilians in Egypt's modern history. In the wake of this horror, British scholar Dr. Ha Hellyer has written an op-ed for the Guardian stating that "the primary target of radical Islamist groups is, and always has been, other Muslims."
2) In Morocco, Jews and Muslims Celebrate Interfaith Festival: Every fall, the quaint seaside town of Essaouira, Morocco reclaims its lost Jewish community by staging a lively festival of Andalusian music designed to bring Jews and Muslims together for a weekend of concerts and discourse.
3) Anti-Muslim Messages Surge Online By Fake Accounts: The Guardian reports that "a global network of anti-Muslim activists is using Twitter bots, fake news and the manipulation of images to influence political discourse." Patrik Hermansson, a researcher for the UK advocacy group Hope not Hate, remarks that "the growth among Twitter accounts and websites spreading anti-Muslim hate is alarming."
4) The Muslims of South Korea Reflect On Their Double Identity: The Korea Tourism Organization reports that the number of Muslim tourists visiting South Korea is expected to reach 1.2 million people by the end of the year. With that in mind, South Korea is rolling out the welcome mat to Muslim tourists by increasing the number of Halal certificates for its restaurants and prayer rooms, and launching promotional videos educating locals about the faith and culture.
5) And lastly, Darfur Poet Puts Human Face on International Crises: As a child, Emtithal Mahmoud fled war in the Darfur region of Sudan. She says growing up as a Muslim woman and an immigrant in Philadelphia, she soon discovered a love for poetry. This enabled her to not only articulate her experiences in Darfur, but also put a human face to the international crisis.