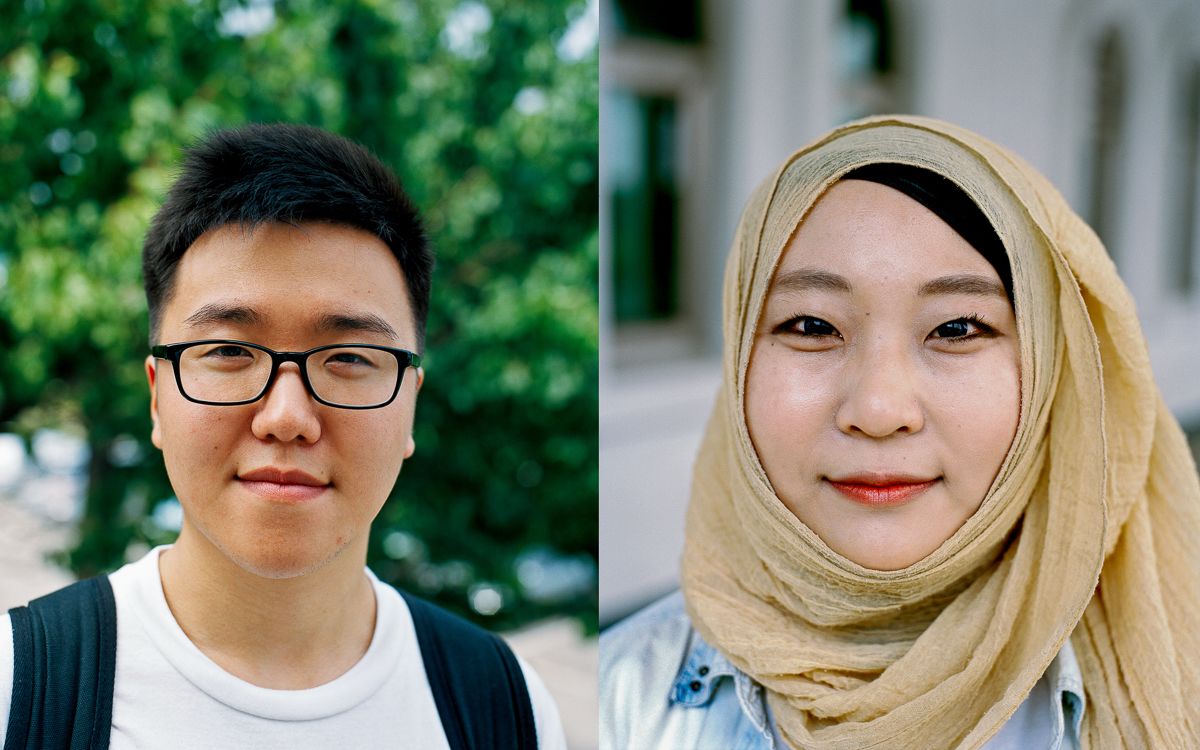 The Korea Tourism Organization reports that the number of Muslim tourists visiting South Korea is expected to reach 1.2 million people by the end of the year. With that in mind, South Korea is rolling out the welcome mat to Muslim tourists by increasing the number of Halal certificates for its restaurants and prayer rooms, and launching promotional videos educating locals about the faith and culture.
Al Jazeera spoke with several generations of South Korean Muslims, many reflecting on their dual identities as both Muslim and Koreans.
Harun Kara is a Turkish citizen working at a kebob restaurant on "Muslim Street" (which features Middle Eastern restaurants and Turkish sweet shoppes) next to the Seoul Central Masjid. Mr. Kara is part of a small Turkish community living in South Korea. The community first settled into the country after the 1950-1953 Korean War, when 15,000 Turkish soldiers came to fight voluntarily alongside South Korean troops. Many chose to stay and reintroduced Islam to South Koreans.
Safiya Kang worked as an administrator for ten years at the Seoul Central Mosque and recently, converted to Islam. She says she has found peace in Islam but still struggles with finding the right balance in regards to her identity. "I find myself being freer as a Korean than as a Muslim," adding that she often hesitates to wear the hijab in public. "I'm a human being and my feelings change."
Ola Bora Song converted to Islam in 2007, the year of the Korean hostage crisis in Afghanistan. Many consider this a turning point for Korean-Muslim relations." Ms. Song talks about that time: "Some people would yell at me and tell me to go back to my country, while others would say that I have a bomb in my jacket. For them, being a foreigner who is Muslim is acceptable, but not a Korean Muslim."
Ahmad Cho is a marketing executive at Talent Cosmetic, a Malaysia-certified Halal Korean cosmetic store. In 1990, he converted to Islam and was one of the 40 Korean Muslims who were invited to the 2000 Hajj pilgrimage. "I cried when I arrived at the Kaaba, in Mecca."