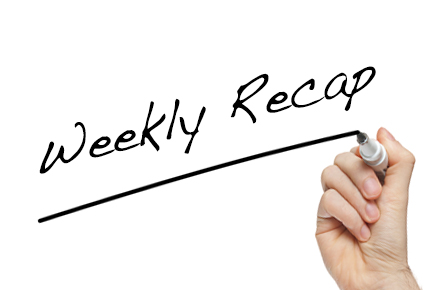 We here at Muslims on Screen and Television (MOST) have crafted an 'in case you missed it' #ICYMI list of this past week's most timely and relevant stories from across the web:
1) Representative Ilhan Omar Lands Another First, Cover of Time: Minnesota made history nearly a year ago by electing Ilhan Omar, a Muslim Somali-American former refugee, to the state legislature. Ms. Omar has since gone on to inspire many with her fight for minority representation which hasn't gone unnoticed by the media including Time magazine which next week will be featuring her on the cover of its September 18th issue. A very big deal.
2) The Rohingya in Myanmar, Backstory on their Plight: The New York Times provides pivotal background and recent history on the dire situation.
3) Singapore Elects Female President (and she's also Muslim): Singapore is expected to welcome its first female president this week — a 63 year-old, hijab wearing woman named Halimah Yacob. She was Minister of Social and Family Development in 2012 and recently served as Speaker of the Parliament for 3 years.
4) This Tulsa Nonprofit Is Full of Good Deeds… and Good Ideas: NBC News profiles a group of Muslim Americans in Tulsa, Oklahoma who have launched a new nonprofit called Muslims4Mercy. The goal of the organization is to help show the Muslim community's philanthropic work and help others better understand Islam.
5) And lastly, A Muslim Retiree Protects Christians From Extremists In The Philippines: Norodin Lucman is a 61-year-old Muslim retiree who took it upon himself to hide Christian friends and neighbors at his home during the Battle of Marawi in the Philippines.