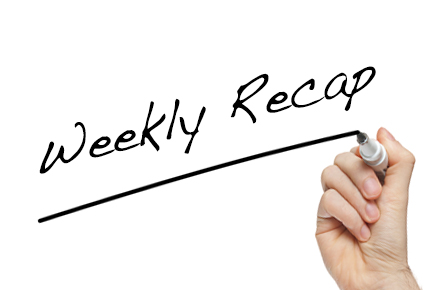 We here at Muslims on Screen and Television (MOST) have crafted an 'in case you missed it' #ICYMI list of this past week's most timely and relevant stories from across the web:
1) 'The Big Sick' Portrays An Average Muslim Family, Foibles and All: Kumail Nanjiani is best known for his work on HBO's "Silicon Valley" but on June 23, his new movie "The Big Sick" opens which he co-wrote with his wife, Emily Gordon. The film is based on their real-life, interfaith relationship — Kumail hails from a Muslim family in Pakistan, and Emily is from North Carolina. Kumail portrays a version of himself in the film with actress Zoe Kazan playing the Emily character.
2) Muslim Girl Scouts Plan 2nd Annual 'Open Mosque Day': The Muslim Girl Scouts of Orange County, CA is organizing their second annual 'Open Mosque Day' on April 30th which will educate their fellow Girl Scouts about their faith. The three-hour program will include a tour of the mosque (Anaheim's Islamic Institute), a presentation from prominent Muslim women in the community, and fun things like henna tattoos, art and yes, food.
3) Muslim Teen Wins Fight to Box Wearing a Hijab: Muslim Teen boxer Amaiya Zafar recently won a battle that will allow her to wear a hijab and fully cover her arms and legs while boxing – which means she can move ahead to fight her first sanctioned match later this month. "This is a big step," says Coach Nathaniel Haile. "She's put a lot of labor into this. She earned the right to showcase her skills, and I'm happy for her. But it's just the first step in letting her achieve her dreams."
4) Islamic School Gives Students Confidence to Embrace Their Futures: NPR takes a look at the Al Fatih Academy in Reston, VA, an Islamic that serves elementary and middle school grades. Established in 1999, the school "cultivate and nurtures a thriving American Muslim identity that balances religious, academic and cultural knowledge and imparts the importance of civic involvement and charitable work."
5) And lastly, All Eyes On 'Blacklist' Actor Hisham Tawfiq: From professional dancer to Marine to New York City firefighter to finally landing a role on NBC's popular "The Blacklist," Hisham Tawfiq is that rare actor who has lived a full life before his acting career fully blossomed. Series creator Jon Bokenkamp says of his star: "Hisham simply has a great presence, both on screen and in person."