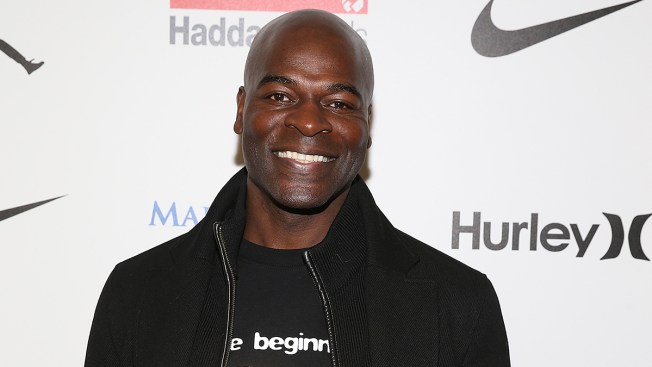 From professional dancer to Marine to New York City firefighter to finally landing a role on NBC's popular "The Blacklist," Hisham Tawfiq is that rare actor who has lived a full life before his acting career fully blossomed.
After suffering an injury playing football at his high school in New York City's Harlem, Hisham joined a professional dance company in France. Shortly after, he made a snap decision to join the Marines and served during 1990's Desert Storm, and says he faced many challenges due to his Muslim faith. "Being born and raised a Muslim … I had the battle of serving my country but at the same time standing up for my faith," recalls Hisham. "So those were most of the challenges I had to deal with when I was serving and when I came home, and it took me a while to come to an understanding of that."
Hisham eventually got a position from the New York City Fire Department, serving the Harlem area, making him one of a small number of African-American firefighters in the city. According to NBC News, "as a firehouse newbie, he had to explain to wary colleagues his Sunni Muslim faith, including a tolerance for 'people of all races, colors and religions.'"
At this point, Hisham was also auditioning for acting roles, eventually booking the role of Dembe Zuma on "Blacklist" which was expanded from a one-episode appearance to a key part of the show. Series creator Jon Bokenkamp comments, "Hisham simply has a great presence, both on screen and in person."
The actor recalls getting the role while he was still working as a firefighter. "As I was getting to my 20th-anniversary year with the fire department, 'Blacklist' offered me a series regular role. It was a little scary at first: All of my life, I had been working a job and getting a paycheck every two weeks. And even though I was passionate about the arts, I was the oldest of five brothers, both my parents had passed away and I felt I had an obligation to take care of them, as well as his own family, including his teenage son."
But Hisham has made it work and currently can be seen Thursday nights on NBC's "Blacklist." Next up for the Renaissance man, is a documentary he co-produced with his wife, Ruth, about the experiences of African-American firefighters.