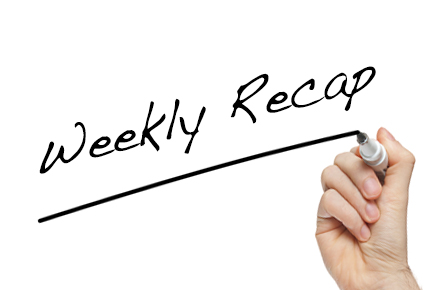 We here at Muslims on Screen and Television (MOST) have crafted an 'in case you missed it' #ICYMI list of this past week's most timely and relevant stories from across the web:
1) A Look At The Black Muslim Experience: AP reports on the black Muslim experience in America saying that the community often feels discrimination on multiple fronts – "for being black, for being Muslim and for being black and Muslim among a population of immigrant Muslims."
2) Saudi Women Take YouTube By Storm: In a country where movie theaters are illegal and music concerts are seldom permitted, young Saudis are turning to social media for entertainment. According to Tubular Labs, Saudi Arabia has achieved the highest YouTube watch time per capita of any country in the world.
3) New Training Program For Underrepresented Muslim Candidates: Karen Hinks saw that Muslims were underrepresented in local politics in Orange County, CA and wanted to do something about it. Hinks' organization "WELead OC" along with Rima Nashashibi, who is a former vice chair of the Democratic Party of Orange County, are launching this week an intensive Muslim candidate training program to educate aspiring politicians on fundraising, field operations, social media, messaging, communications, and volunteer recruitment.
4) Harvard Scholar Studies Imam Training In The U.S.: Nancy Khalil is a doctoral candidate at Harvard who has previously served as a Muslim chaplain at Wellesley College. She is currently writing a dissertation entitled: "Without a Profession: The Politics of Being and Becoming an Imam in the United States" which takes a look at the process of training imams. "I'm trying to understand the larger issues, of regulation and authority, of religious freedom, how these impact the community," says the graduate student.
5) And lastly, Running for Syrian Refugees, Rahaf Khatib Finishes Boston Marathon: Known as the first Muslim woman to wear a hijab on the cover of an American fitness magazine, Rahaf Khatib completed the Boston Marathon in an impressive 5 hours and 13 minutes on Monday. She tells Huffington Post that this marathon was personal for her – yes, it was her seventh race though that wasn't the only reason. Hailing from a family of Syrian immigrants, Ms. Khatib used the race as an opportunity to help Syrian refugees and raised $16,000 for the Syrian American Rescue Network, a Michigan-based nonprofit that helps refugees resettle into America.