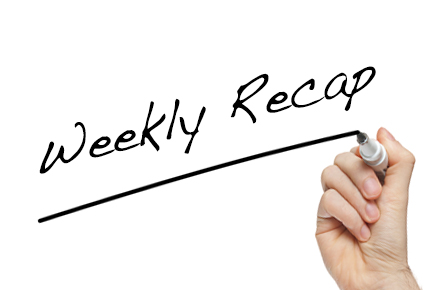 We here at Muslims on Screen and Television (MOST) have crafted an 'in case you missed it' #ICYMI list of this past week's most timely and relevant stories from across the web:
1) Remembering 9/11, An Imam and Rabbi Cultivate Interfaith Relationships: Imam Khalid Latif and Rabbi Yehuda Sarna are chaplains at New York University where they run the Global Center for Academic and Spiritual Life which has become a leading model for interfaith university programs. Remembering 9-11, both men say they were university students in New York and were profoundly affected, both spiritually and as New Yorkers.
2) Eid al-Adha In Photos! Known as the "Festival of the Sacrifice," Eid al-Adha is an important holiday in the Muslim faith, honoring the willingness of Ibrahim (Abraham) to sacrifice his son, as an act of submission to God's command, before God then intervened sending his angel Jibra'il (Gabriel) to inform him that his sacrifice had been accepted.In this photo-essay from Al Jazeera, you can see how people all around the world celebrated the holiday which began on Monday.
3) "Gaza Challenge" Puts Focus on Gaza Techie Talent: "Gaza Challenge" is a five-day event for local entrepreneurs whereby 46 teams compete for ten to twelve slots, the winners receiving a five month incubation period where their products are developed and tested online.
4) During New York's Fashion Week, Muslim Fashion Designer Makes Dramatic Impact: Big news in the Islamic fashion world as Indonesia fashion designer Anniesa Hasibuan is the first from her country to show at New York's Fashion Week — her collection featured trousers, suits, kimonos, tunics, and colorful silk gowns all with complementing hijabs (which was another first).
5) And lastly, Muslim Teen Calls For Hijabi Emojis: "I wanted something to represent me, alongside the millions of women who wear the headscarf every day, and pride themselves on wearing the headscarf." Fifteen year-old Ragout Alhumedhi is referring to a new proposal she co-authored which calls for the creation of a hijab emoji.