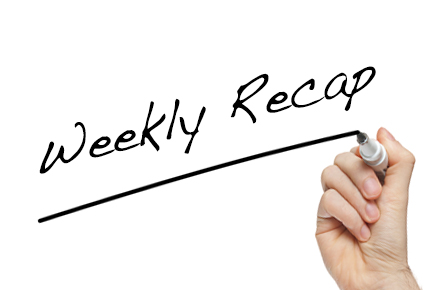 We here at Muslims on Screen and Television (MOST) have crafted an 'in case you missed it' #ICYMI list of this past week's most timely and relevant stories from across the web:
1) 'American Muslims: Facts vs. Fiction' is an eleven-minute film, produced by Unity Productions Foundations, which provides poll-based answers to the most frequent questions Americans ask about their Muslim neighbors. A must watch!
2) Meet H&M's New Hijabi Model: A hijab-wearing model is making headlines this week as she is featured in mega popular retailer H&M's latest video campaign "Close The Loop." Mariah Idrissi, a 23-year-old Londoner of Moroccan and Pakistani descent, says this gain for Muslim women is very significant.
3) Germany Could Be Home To Europe's Largest Muslim Minority Soon: Reuters reports that when the flood of Syrian refugees finally settles, Germany could find itself housing Europe's largest Muslim minority. "We could suddenly have five million Muslims," says Thomas Volk, an Islam expert at the Konrad Adenauer Foundation.
4) And finally, The Wonders of (The Real) Yemen: Photojournalist and travel author Barry Pell writes about one of his favorite places to visit – Yemen. As one of the world's oldest centers of civilization, Pell worries that the recent violence there threatens some of the worlds most important and vital archeological treasures, not to mention the souls of its people.