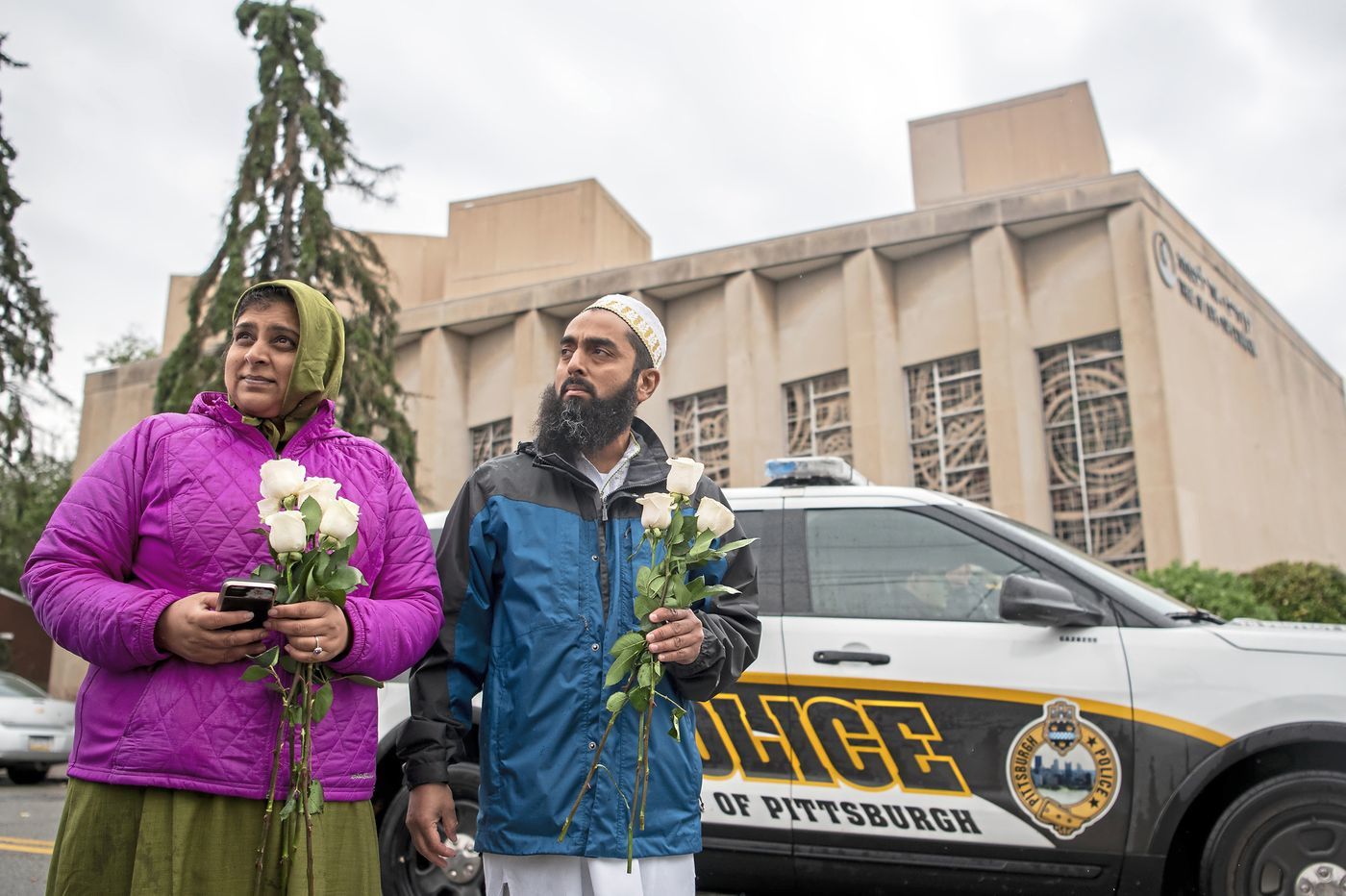 In this op-ed for the Philadelphia "The Inquirer," Jerry Sorkin writes about the tragic Tree Of Life synagogue shooting saying that "the actions in Pittsburgh by the Muslim community highlight the good that came amid a tragic event."
Jerry Sorkin has over thirty years of experience working in the MENA (Middle East/North Africa) regions. He is the founder of Iconic Journeys Worldwide and also serves as the honorary consul for the Republic of Tunisia.
Here are some snippets from his op-ed:
— It comes as a surprise to many that there is cooperation between Muslims and Jews in America… The humanity displayed by Muslims in Pittsburgh brings to the fore the tolerant face of Islam often overshadowed by radical and bigoted interpretations of the faith.
— I have personally been a witness to the role Jews played in past years in Philadelphia and other places when Muslims purchased land in order to build a mosque and neighbors objected, citing "concerns of having a mosque in their neighborhood." If there was any group of people that stood arm and arm with Muslims in those situations, it was quite often Jews, who never forgot the many years in 20th century America where it was the Jews who were prevented from buying land for synagogues or from entering certain universities, becoming victims of bias by law firms or private clubs that refused admittance to would-be Jewish members.
— The fact that Americans did not expect these acts of kindness to come from Celebrate Mercy and the Islamic Center of Pittsburgh shows how stereotypes about Muslims and their attitudes toward Jews have come to lower our expectations. The fact that these acts happened is proof that those stereotypes are wrong.