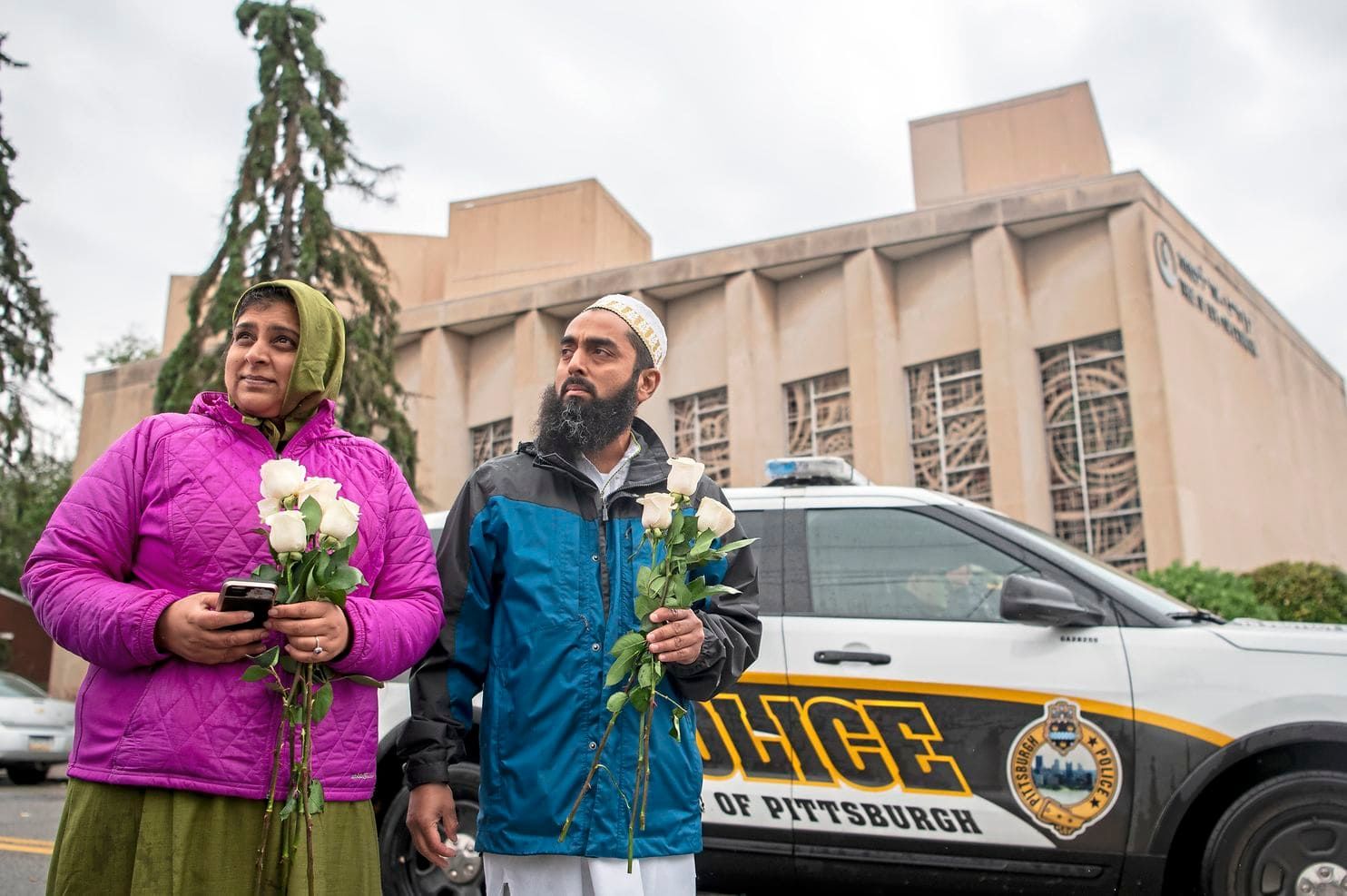 The Washington Post reports on October 28th:
A crowdfunding campaign organized by the Muslim American community has raised more than $150,000 for the victims of the mass shooting at Tree of Life synagogue in Pittsburgh. [UPDATE: As of November 5th, the grand total is $238,273].
The shooting, which claimed the lives of 11 people Saturday during a morning service, "made me sick to my stomach," said Tarek El-Messidi, a Muslim American speaker and activist who started the fundraising effort as soon as he heard about the attack. In the first six hours, the effort, called Muslims Unite for Pittsburgh Synagogue, reached its initial goal of $25,000.
"When I saw the news, I thought, 'This could have very well been at a mosque or a Hindu temple,' " he said. "We live in a time where so much bigoted rhetoric is being amplified."
On the fundraising page, he wrote: "We wish to respond to evil with good, as our faith instructs us, and send a powerful message of compassion through action." He also quotes the Koran as saying, "Repel evil by that which is better."