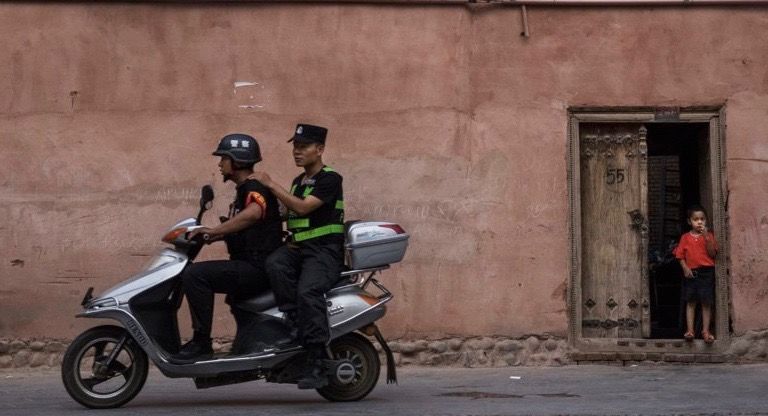 According to Business Insider:
Bitter Winter magazine, which reports on human rights in China, recently published a series of video clips from inside a camp in Yingye'er city in western Xinjiang. Xinjiang is a Chinese region where at least 8 million Uighurs live and are subjected to incredibly intrusive surveillance. Uighurs refer to the region as East Turkestan.
The footage of Yingye'er "Transformation Through Education Camp," which was taken in August, shows rows of rooms along a long corridor, with jail cell-like iron doors in front of each of them. Some are used as dorm rooms, with up to 15 people living inside, and others are used as classrooms.
China imprisons up to 1 million Uighurs in detention centers and re-education camps in Xinjiang, activists say. Beijing has consistently denied that accusation, referring to the camps instead as "free vocational training" that make life "colorful."
For more on this story:
Vox Explains China's Brutal Crackdown on the Uighur Muslim Minority .
Muslim woman describes torture and beatings in China detention camp, "The Guardian"