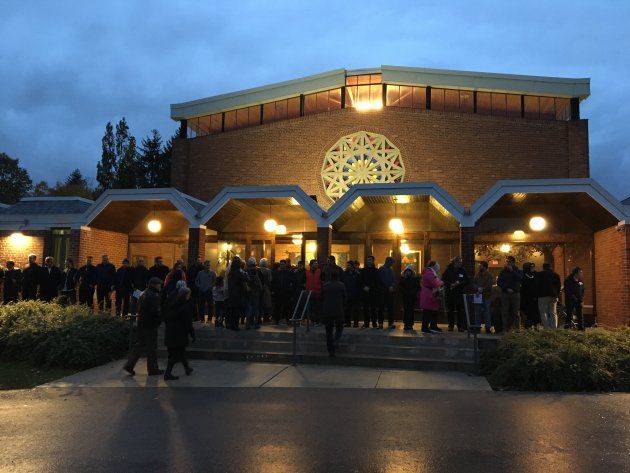 According to Huffington Post:
People from various faiths came together in a moving act of solidarity for the victims of the Tree of Life synagogue shooting in Pittsburgh on Oct. 27, as well as a show of strength and protection for Jewish people across Canada.
Numerous "Rings of Peace" were formed around Toronto synagogues on Friday night and Saturday morning, made up of multi-faith worshipers standing shoulder-to-shoulder and joining hands. The events were organized by the National Council of Canadian Muslims in partnership with mosques across the city.
Farhad Khadim, one of the founding directors of the Islamic Institute of Toronto (IIT) and its current director of education, said that the gesture of solidarity extends beyond the protection of faith. "It's about the sanctity of life," Khadim told HuffPost Canada by phone. "For everyone on earth, whether you are part of a certain religion or do not practice religion at all, a right to safety is paramount. It could be a mosque or a synagogue or a nightclub. It doesn't matter. Life is sacred."
Khadim recalled how he was hesitant to attend prayers at his mosque in the direct aftermath of the 2017 Quebec City mosque shooting, which claimed the lives of six worshippers and sent shockwaves throughout Canada's Muslim community. Then, members of synagogues and churches from across the country showed up to form protective circles around Khadim's mosque and many others — a gesture that gave him the peace and confidence to go on worshipping as usual. He said that this demonstration is just one way to return the favor.
The trauma from such a horrific event will no doubt endure, he said, but it helps survivors to feel supported by the community. "We want them to know that we will always be there for them," Khadim said. "We stand with them, shoulder to shoulder. None of us is as strong as all of us.