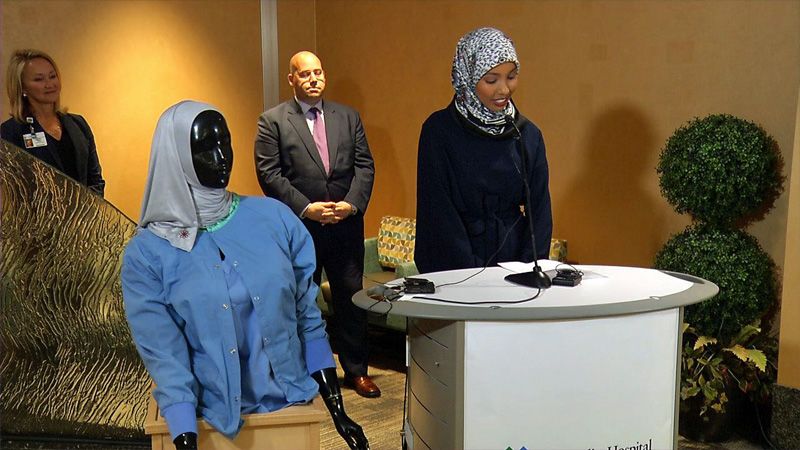 Methodist Hospital in St. Louis Park, Minnesota has announced a partnership with a local entrepreneur to create and sell hijabs in order to build a more inclusive space for patients and their employees. Hilal Ibrahim is the visionary behind the project. She says she first got the idea when she interned at the hospital ten years ago where she saw "a lot of women [who] would wear white hospital blankets on their heads because there just wasn't anything else available."
Ms. Ibrahim's company is called Henna and Hijabs. As all products are made with organic henna, there is an environmental friendly approach as well as a practical one. "If you are a nurse in ICU, or surgery, or labor and delivery, you don't want a scarf that is slipping off constantly; likewise, if you are a patient, you want something that is comforting," explains Ms. Ibrahim. "It's breathable, it's flexible, it holds well for the hospital setting for both patients and employees."
HealthPartners said it is honored to offer the hijabs to a more diverse community both working in health care and patients. "I am hopeful others will follow in our footsteps and also look for ways to make their teams feel included," says Anahita Cameron, HealthPartners Chief Human Resources Officer.
Proceeds from the hijab sales will help fund health and education programs for staff and patients at Methodist Hospital.
The 'hospital hijabs' are currently sold online and also at the hospital's gift shop.