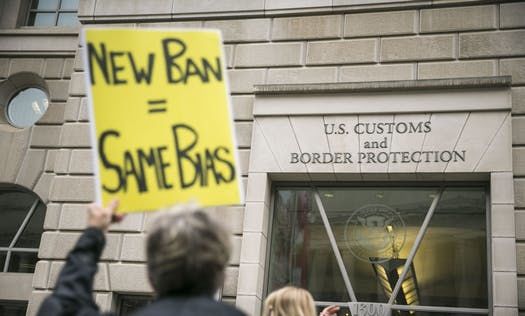 In this op-ed for Star Tribune, Rep Elect Ilhan Omar writes about the increase in American hate crimes citing an FBI report which shows that the number of incidents have increased by a scary 17%. Ms. Omar makes the pivotal point that we "are stronger when united."
Here are some snippets from the powerful piece:
— One statistic from the report stands out: Attacks against Jewish people accounted for an astonishing 58.1 percent of anti-religious bias crimes, a drastic 37 percent jump… But even without formal statistics laid out before us, we know that our world can be dangerous and divisive. That fact was painfully illustrated just last month when a far-right shooter opened fire inside a Pittsburgh synagogue, murdering 11 Jewish worshipers. Acts of hate like that have no place in America. We cannot allow those who seek to divide us to intimidate or demoralize our society.
— I know this because people of all faiths and none, came together after Pittsburgh to loudly denounce that hate-filled massacre. Muslim American organizations, for example, raised more than $200,000 to support the victims and their families from the Tree of Life Synagogue…. I know this because, just a few days after the shooting, I found strength and hope when I attended an interfaith vigil at Mount Zion Temple in St. Paul with more than 1,000 other Minnesotans…. I know this because I remember how, less than two years ago, Jewish Americans stood with their Muslim-American neighbors against the administration's cruel travel ban. Eighteen rabbis were arrested as they protested the ban outside Trump Tower in New York.
— Like members of the Jewish community, I know how it feels to be hated because of my religious beliefs. Almost one in five hate crimes committed last year was motivated by religious bias, with 18.1 percent committed against Muslims — well above the historical averages before President Trump's election.
— As a new representative in Congress, I will not bow down to hate or bigotry. I will not back down in fear. I will stand strong with you, as we fight to protect all Americans, in every community, no matter your religion, race, ethnicity, sexual orientation or gender identity.
Ilhan Omar was elected this month to represent Minnesota's Fifth Congressional District in the U.S. House.