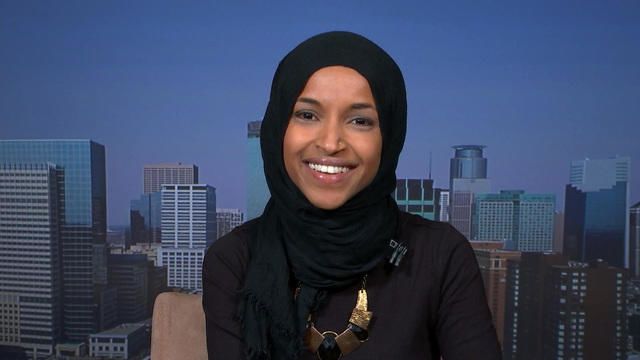 According to CBS News:
Fresh off her victory as the first refugee, the first Somali-American, and one of the first Muslim women elected to Congress, Democrat Ilhan Omar said Wednesday that she is going to Washington to help "serve as a check on the rhetoric of fear and division."
Congress needs to make "sure we are moving the country in a "direction that is more hopeful, inclusive and prosperous," Omar said in a "CBS This Morning interview" the morning after winning her election in Minnesota's 5th district with 78 percent of the vote.
Last night, Omar and Rashida Tlaib of Michigan became the first Muslim women ever elected to Congress. Omar won against Republican candidate Jennifer Zielinski, replacing Rep. Keith Ellison. Tlaib won Michigan's 13th district.
Omar spoke during her campaign about her opposition to President Trump's travel ban against Muslim countries. In her "CBS This Morning" interview, she said she hoped to bring a "unique insight" into the "lives and struggles" of refugees when she goes to Washington in January. "When I was coming to this country, I heard about it's promises," she said. But those promises, she said "aren't extended to everyone." "I couldn't sit on the sidelines."
Here is a CLIP of Ms. Omar's press conference, after she won and became the first Somali American in Congress.