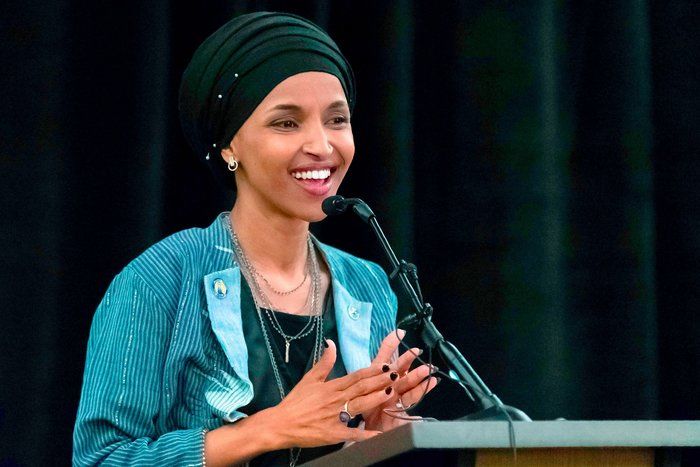 According to People magazine, Ilhan Omar, the Democratic representative from Minnesota, recently announced on Instagram that she's working on an initiative to overturn a 181-year rule banning House members from wearing hats, which could also inhibit Ms. Omar from wearing a hijab.
In the post, she said: "No one puts a scarf on my head but me. It's my choice — one protected by the first amendment. And this is not the last ban I'm going to work to lift."
The Washington Post reported on Friday that House Leader Nancy Pelosi, Rules Committee ranking Rep. Jim McGovern and Omar, all Democrats, co-authored a proposal to accommodate religious headwear along with several other fixes. Examples include establishing an independent diversity office and banning discrimination on the basis of sexual orientation and gender identity. (Per People).