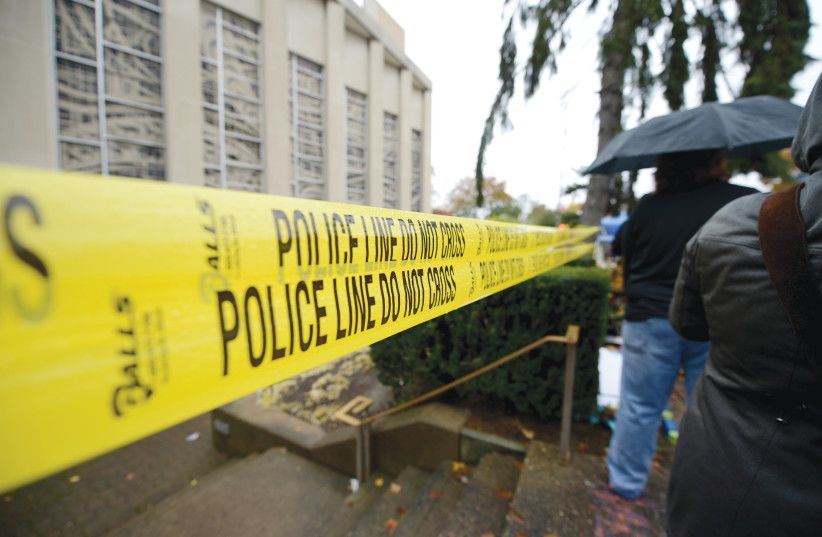 Ten days after her synagogue was brutally attacked, Beth Kissileff visited her first mosque. The Pittsburgh synagogue shooting took place on October 27, 2018, at the Tree of Life in the Squirrel Hill neighborhood of Pittsburgh, Pennsylvania. The local mosque arranged for survivors to meet Muslim survivors of the January, 2017 Quebec mosque attacks. The Quebec survivors comforted the Jewish survivors and advised them on how to implement better security as well as talked to them about the real-life challenges facing religious hate.
In this op-ed for the Jerusalem Post, Ms. Kissileff explains how the Muslim communities helped her and her congregation, and how much she learned (and gained) in the shadow of horror.
Here are some snippets from her powerful piece:
— Knowing that others with similar experiences and concerns were strong enough and generous enough to provide comfort was a kindness we never would have expected and it was immeasurably powerful to our traumatized souls. Before that day, I had never been inside a mosque, nor had I thought it was a place I should go or would feel comfortable.
— To be able to cry with someone who had an experience similar to mine, and who shared concerns I shared, was invaluable. One of the Canadian visitors told me how his son was afraid to go to the mosque and that he and other children underwent therapy to help them cope with their trauma. I told him that the first thing my daughter had said after the attack was that she hoped people would not be afraid to go to synagogue.
— Here in Pittsburgh, we Jews and Muslims realize the need for cooperation and mutual aid and respect even though this is not the case in other parts of the world. Still, to be able to share humanity and vulnerability with others is one of the ways to be most fully human.