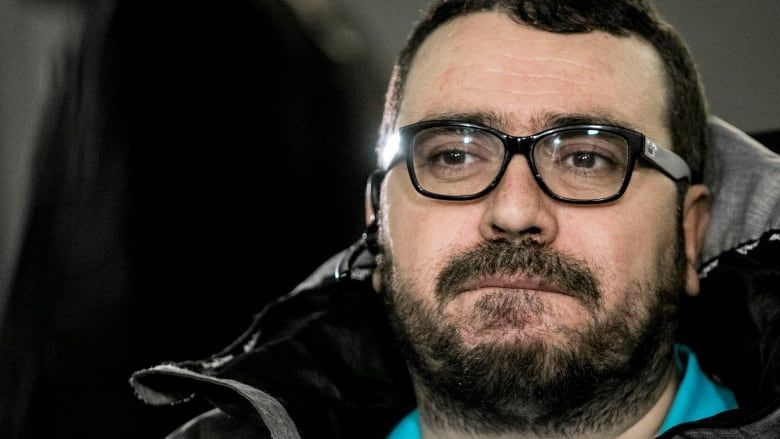 On the night of Jan. 29, 2017, members of the Centre Culturel Islamique Québec gathered inside Quebec City's largest mosque for the most important prayer of the day. At just around 7:50 p.m., a gunman entered and immediately opened fire, tragically killing six men and wounding 19 people. "There was a world before January 29," said Ramzi Khemiri, a former mosque administrator, "and there is a world after."
Last Friday gunman Alexandre Bissonnette was sentenced to 40 years in prison without the possibility of parole which has left survivors and victims' loved ones, frustrated and angry over what many consider a lenient sentence. "This person who killed six, left 17 orphans, he's being given the chance to walk in society again," said Said El-Amari, who was shot twice by Bissonnette.
In his sentencing, Superior Court Justice François Huot remarked that "[Bissonnette] came to kill these people for the only reason that they were Muslim," adding that the "crimes were truly motivated by race, and a visceral hatred toward Muslim immigrants."
Hassan Guillet, iman of Quebec Islamic Cultural Centre, feels that the sentence is a missed opportunity to send a message to anyone inciting hatred online or elsewhere. Mosque co-founder Boufeldja Benabdallah remarks that the whole Muslim community is disappointed and surprised by the judge's decision, and asks the Quebec community try to understand what it feels like for members of the Muslim community, adding: "I hope, that this disappointment transfers into something productive."
For more on this, please read: The Victims of the Quebec Mosque Attack and Post Attack, Quebec City Mosque Opens Doors To Expose/Stop Islamophobia.
Photo remark: Aymen Derbali, pictured, was left a tetraplegic after being struck by seven bullets in the Quebec City mosque shooting.