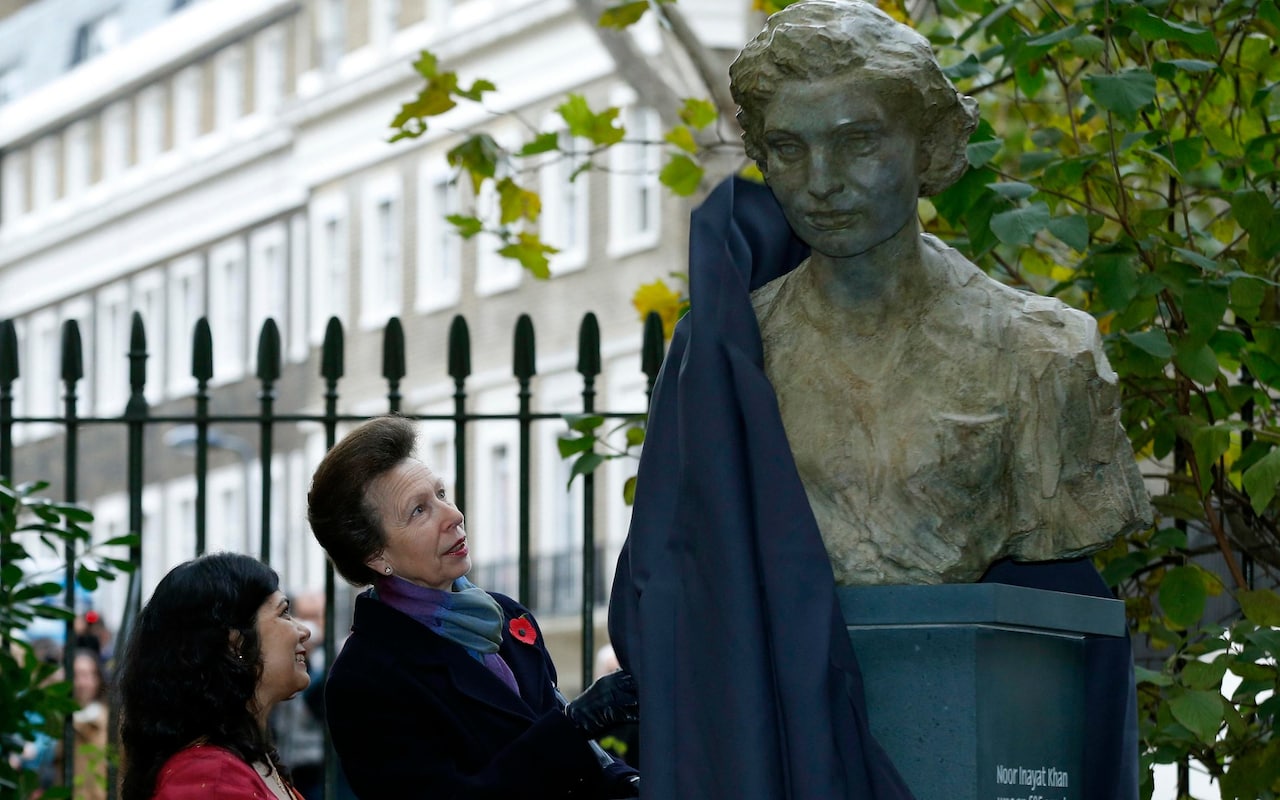 A Muslim Sufi pacifist, Noor Inayat Khan was an unlikely candidate to spy for Britain against the Nazis. She trained for the Women's Auxiliary Airforce and was later recruited as a secret agent for the Special Operations Executive (SOE). In 1943, she became the first female radio operator sent into Nazi-occupied France. Tragically, she was betrayed by a French woman, and was shot and killed by the SS at Dachau concentration camp.
British politicians and historians this week are calling for Noor Khan to be the face of the £50 note. Biographer Shrabani Basu remarks: "For her to come into this world on the front line, taking on the Gestapo, showed her inner strength and her courage, her immense courage and resilience."
As Executive Producer of Enemy of the Reich: The Noor Inayat Khan Story, Michael Wolfe, told Al Arabiya, "There seems to be a tendency to forget that hundreds of thousands of volunteers from India joined the British forces. Many of them were Muslim, and were decorated and died in great numbers There also seems to be a tendency to leave out of the narrative, the Algerians and the North Africans, all of who were Muslims and fought on the French side in the tens of thousands. In both cases, these were citizens of countries who were under colonial pressure from the very countries that they decided to serve. It was a moral and ethical choice [for them] to look past their agony to serve a higher purpose."
Still hungry for more details? Please CLICK for a #MustRead historical account, written by Sameeha Shaikh for the Telegraph UK.
Want to see the film version? Then be sure to watch Enemy of the Reich: The Noor Inayat Khan Story, produced by our sister company, Unity Productions Foundation.