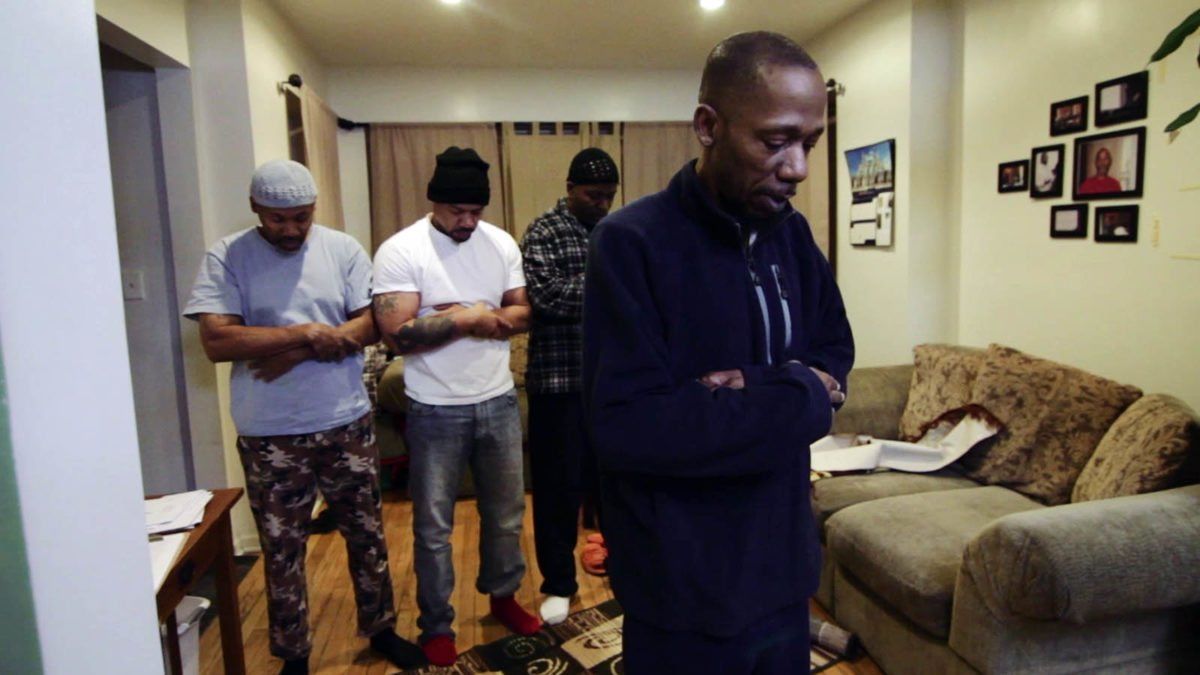 A new report from Muslim Advocates has found that while Muslims make up about only 1% of the U.S. population, they make up 9% of state prisoners.
The Honest Struggle is a new documentary that explores this topic. The film follows former inmate, Darrell Davis, and his journey as he tries to build a new life for himself after 24 years in prison, documenting his return to his old neighborhood on the South Side of Chicago. Davis, in the film, states that "Islam saved my life," explaining how he leaned on his faith to steer clear of gang influences post release.
The film highlights a program for formerly incarcerated Muslims in Chicago, run by the nonprofit Inner-City Muslim Action Network, known as Green ReEntry. The faith-based program provides on-the-job training, with participants rehabbing foreclosed homes in the South Side that will serve as transitional housing for more Muslim men leaving the system (according to RNS).
Religion News Service recently talked with filmmaker Justin Mashouf, a four-time Emmy Award-winner, about his own personal journey making the film and here are some snippets from the interview:
— In 2008, I received an email from a Christian prison chaplain in North Dakota who was looking for pen pals for his Muslim inmates. He had found my email from when I was in the Muslim Students Association at the University of Arizona. I immediately thought this was kind of God's way of telling me I should look into this for my next documentary. So I went from writing with one guy in this prison to talking to a dozen incarcerated Muslims throughout the country.
— Something fascinating about incarcerated Muslims is the systems that are built because of the Islamic teaching that exists within the prisons. One of my first subjects told me about how the Muslim community at that prison in North Dakota once stopped a large prison riot from happening by intervening between two rival gangs and paying the debt owed by one of the gangs. It felt incredibly prophetic. This group that was not directly involved in the conflict actually sacrificed from its own limited resources to prevent a war in prison
— Rami (Nashashibi, founder of IMAN) is such an electric, forward-thinking leader in our community and they have a really holistic model. I wanted to document the Green ReEntry program and all the ups and downs of this experience by following somebody coming directly from prison.
— That opportunity came when Sadiq was released in 2013. I started documenting his journey until 2017 until he reached his parole date and he was a free citizen. Sadiq was really trusting in a documentary process — that can be really tough, especially for someone like him, a former leader in a gang, who had been through so much surveillance in the past.
The Honest Struggle is currently streaming on all the major platforms.