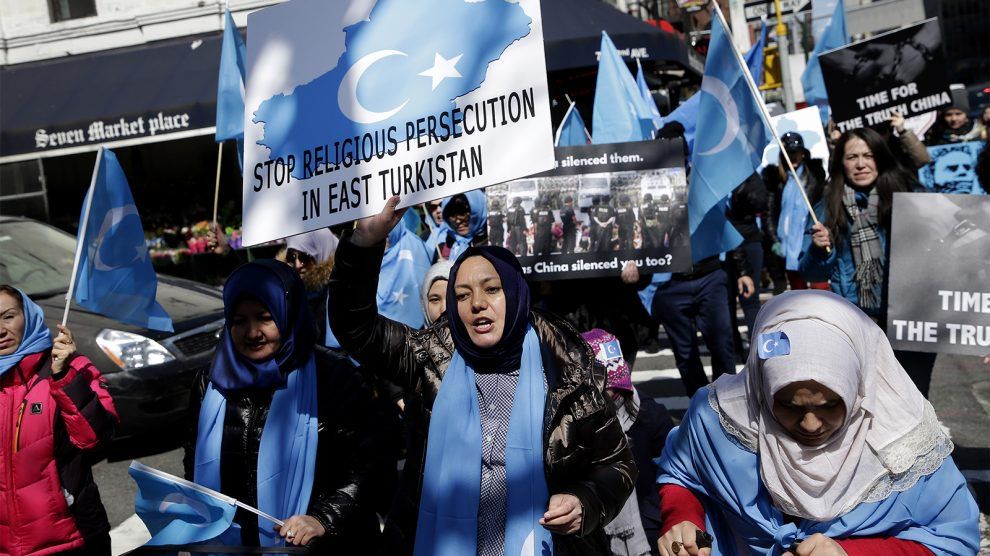 Religion News Service reports:
More than 130 American Muslim leaders and scholars have signed an open letter condemning the Chinese government's continued persecution and detention of the mostly Muslim Uighur minority. The letter, initiated by the Sound Vision Foundation and signed by prominent Muslim leaders, called for the release of detainees from internment camps in Xinjiang, where Uighurs have reportedly been forced to attend indoctrination sessions.The leaders also called for U.S. consumers to boycott imports produced by the detainees' forced labor and to join a planned rally on behalf of Uighur people on Apr. 6 in Washington, D.C.
"We call upon fellow citizens to stop buying products produced through slave labor from these camps," the statement says. "We thank the U.S. government for raising the issue of human rights abuses and detainment in the concentration camps and ask the rest of the world to do the same."
Signers include prominent civil rights activist Imam Omar Suleiman, who heads the Yaqeen Institute in Texas; Imam Yasir Qadhi of Al-Maghrib Institute and the Islamic Seminary of America; Imam Mohamed Magid, who leads Virginia's All Dulles Area Muslim Society; as well as several representatives from the Council on American Islamic Relations.
For more on this, please see Vox Explains China's Brutal Crackdown on the Uighur Muslim Minority and from the New York Times' After years of silence, Turkey rebukes China for mass detention of Muslim Uighurs.