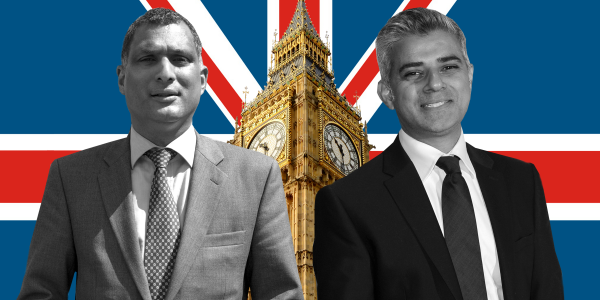 This month, Sadiq Khan and Syed Kamall are running to be mayor of London, a substantial feat as they both are Muslim, and if elected, would be the first Muslim mayor of the influential city.
Sadiq Khan, 44, is a former Minister of Transport and currently represents the southern London constituency of Tooting in Parliament, and is a member of the Labor party.  Before going into politics, Khan worked as a human rights lawyer, representing victims of employment discrimination and representing lawsuits against the police.
Before running for office, Syed Kamall, 48, worked as a consultant and systems analyst.  He currently leads the European Conservatives and Reformists party in the European Parliament of Brussels.
Both men are second-generation immigrants.  Khan's parents are from Pakistan and Kamall's are from Guyana.  Ironically, both are the sons of bus drivers.
The Guardian makes the vital point: "the election of a Muslim mayor would be a remarkable blow against Islamophobia."