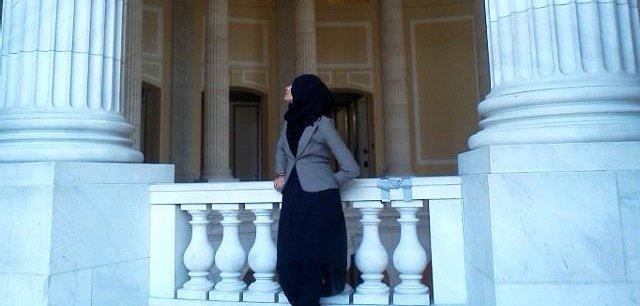 Sadia Reza is an adjunct professor in Staten Island, known for being "overwhelmingly republican and pro-Trump." In this op-ed, she writes about her experience being a Muslim teacher in the new era.
"I teach literature and writing because I believe in their transformative power to breach boundaries. But I did not know that the simple act of standing in front of a classroom in a hijab day after day would enable the very thing I hoped to teach…
When I began teaching in the fall of 2016, it was a dream come true, because I had always wanted to be a teacher since I was a kid living in Bangladesh. But back then, I had no idea that when I taught my first class, it would be across the world in a time when America was electing a president who vilifies and seeks to persecute Muslims like me. I certainly couldn't have imagined that I would be teaching at the heart of a community that overwhelmingly supports this man and his policies….
I tried to understand why my students thought of me the way they did. I tried to understand them ― my students in this far-flung community tucked away from the legendary diversity of New York City. Many of them come from families of police officers and law enforcement, and thus have been raised with staunch values of security and patriotism ― the very values to which they see people like me as a threat…
As I tried to navigate teaching during such turbulent times in a politically divisive country, it became more important than ever to me to have a space for dialogue. Despite some of these students seeing me, a Muslim, as the very representation of everything they were against, everything they were supposed to fear and hate, teaching became a conversation, not just between me and my students, but between the students themselves."