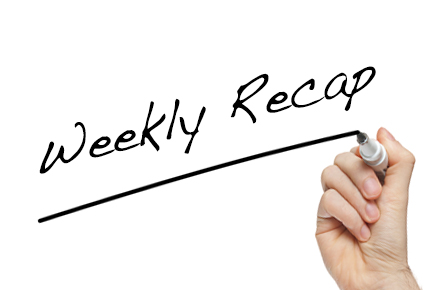 We here at Muslims on Screen and Television (MOST) have crafted an 'in case you missed it' #ICYMI list of this past week's most timely and relevant stories from across the web:
1) Hasan Minhaj Slayed Saturday's White House Correspondents' Dinner: Hasan Minhaj hosted this year's White House Correspondents Dinner on Saturday night, making him the first Muslim and first South Asian American to headline the annual Washington roast. "Only in America can a first-generation Indian Muslim kid get on this stage and make fun of the president," declared the comic.
2) In Dearborn, Mark Zuckerberg Visits Muslim College Students: Last week Facebook co-founder Mark Zuckerburg visited a group of Muslim students from the University of Michigan-Dearborn, listening to their experiences about their backgrounds, college life and their faith.
3) Muslim-majority Countries Especially Hit Hard By Climate Change Nana Firman is the Muslim outreach director for GreenFaith, an interfaith environmental coalition, and is also the co-founder of the Global Muslim Climate Network. In this op-ed for CNN, Ms. Firman states that "as an Indonesian-born Muslim living in California, it is my faith that compels me to protect our earth" and says it "hurt to see Trump impose an executive order that effectively denies the impacts of climate change I have seen with my own eyes."
4) And lastly, ANGLE ON: Disabled Somali Refugee Finds Personal Growth and Fulfillment In Basketball: Rihana Ibrahim, 21, is a Muslim refugee who overcame tremendous adversities in her home country of Somalia and in 2014, was able to resettle to Tucson, Arizona, all on her own. Afflicted with polio as a young child, Rihana lost mobility in her lower limbs and as a child in Somalia, had to use old wooden crutches, sometimes dragging herself on the ground to get by. Read about her amazing story, eventually making it to the University of Arizona's wheelchair basketball team.