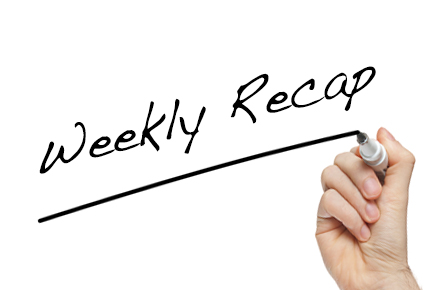 We here at Muslims on Screen and Television (MOST) have crafted an 'in case you missed it' #ICYMI list of this past week's most timely and relevant stories from across the web:
1) This Monk Is Helping Preserve Ancient Islamic Manuscripts: Father Columba Stewart has spent the past thirteen years journeying from the Balkans to the Middle East in an effort to save Islamic and Christians manuscripts threatened by war, theft, weather and extremist groups such as ISIS.
2) In 'Trump Country', Iraqi Doctor Finds Professional Fulfillment: Elkins, West Virginia is a small, deeply conservative Appalachian town, predominantly "white and rural." PRI declares it "Trump country." But Dr. Chalak Berzingi has found the folks of Elkins, well, welcoming to this doctor who hails from Iraq. "I have been treated from day one, only with respect."
3) In Los Angeles, Iranian New Year Spoiled By #MuslimBan Threat: Nowruz, the Iranian New Year (which falls on March 21st), is normally a busy time for the Los Angeles Iranian community — a time when family members visit one another, many traveling to or from Iran. But this years, things are quite different due to Trump's revised Travel Ban…
4) Filmmaker Lena Khan Calls Her Own Shots With New Muslim Themed Film: Filmmaker Lena Khan's debut film "The Tiger Hunter" is not only a film festival success-story, but a clear win for Muslim-driven films. The film stars Danny Pudy ("Community") and Jon Heder ("Napoleon Dynamite"), and follows a Muslim-Indian immigrant's personal journey to fit into the cultural landscape of America in the 1970s.
5) And lastly, Maz Jobrani Tells Stephen Colbert How Muslim Ban Has Affected His Personal Life: Last week, Maz Jobrani appeared on "The Late Show with Stephen Colbert" promoting his new sitcom "Superior Donuts" and talking about how Trump's Muslim Ban has impacted his life. "It's been great," joked Maz who's Iranian-American. "Relatives can't come."